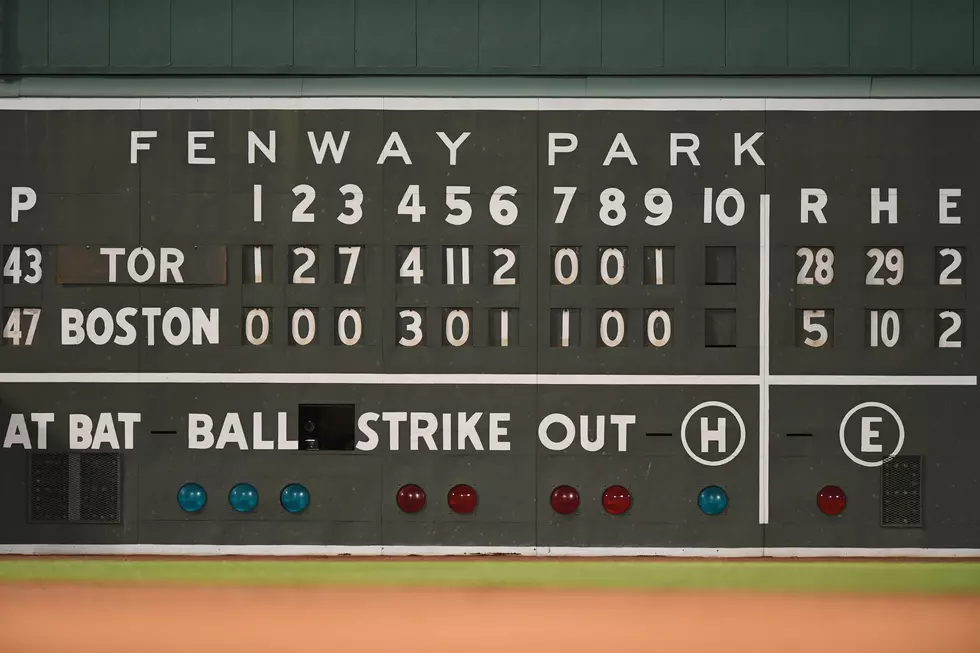 Red Sox Drubbed by Blue Jays 28-5 [VIDEO]
Photo by Brian Fluharty/Getty Images
In an embarrassing loss, the Boston Red Sox fell to the Toronto Blue Jays 28-5 on Friday night at Fenway Park in the 1st game after the All-Star Break. Toronto set franchise records with the 28 runs scored and the 29 hits.
The Blue Jays scored 11 runs in the 5th inning and 12 batters reached via a hit or walk with 2-out (10 hits, 2 walks)
Perhaps the most embarrassing play on a night with plenty to choose from occurred in the 3rd inning when Raimel Tapia hit a fly ball to centerfield which Jarren Duran lost in the lights. Tapia scored on an inside-the-park grand slam to make the score 10-0
For Boston, Christian Vazquez, who started at 1st base, hit 2 home runs. He was 3-4 with 2 runs batted in.
Rob Refsnyder hit his 4th home run, a solo shot in the 7th inning
Jackie Bradley Jr. hit a 2-run homer, his 2nd of the season in the 4th inning.
The Red Sox sent to the mound
Nathan Eovaldi - 2.2 innings 9 runs, 8 hits, 3 strikeouts, 2 walks
Austin Davis - 1.1 innings 5 runs, 3 hits, 1 strikeout, 1 hit
Kaleb Ort - 0.2 innings, 8 runs, 7 hits 1 strikeout, 1 walk
Darwinzon Hernandez - 1.1 inning 5 runs, 6 hits, 2 strikeouts, 1 walk
Jake Diekman - 1.0 inning 0 runs, 1 hit, 1 strikeout
Hirakazu Sawamura - 1 inning 0 runs, 0 hits, 1 strikeout
Yolmer Sanchez ( a position player) -1.0 inning, 1 run, 3 hits
Lourdes Gurriel Jr. was 6-7 with a double and 5 runs batted in for Toronto.
Danny Jansen was 3-6 with 2 home runs and 6 runs batted in.
Matt Chapman was 3-6 with a home run and 4 runs batted in.
Teoscar Hernandez was 3-4 with a home run and 2 runs batted in.
Manager Alex Cora on the game.
Prior to the game the Red Sox placed Chris Sale on the Injured List and optioned Connor Wong back down to Triple A Worcester. They recalled Brayan Bello  and selected Sanchez to the major league roster.
The good news is that the loss counts as just 1 game. The Red Sox and Toronto Blue Jays will play the 2nd game of the 3-game series on Saturday afternoon. Kutter Crawford is expected to start for Boston. The pregame starts at 3:10 with the 1st pitch at 4:10 p.m.  on AM 1370 WDE
More From WDEA Ellsworth Maine