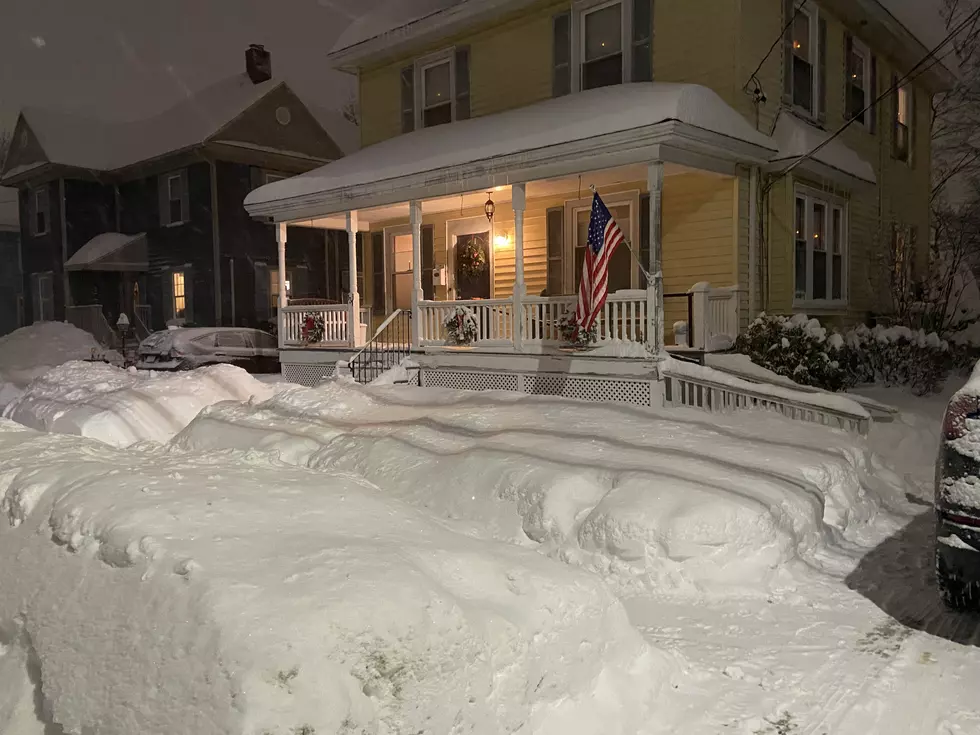 Monday Snowfall Totals with 6 plus More Inches Coming?
Photo Chris Popper
For those of you that have been pining for snow, are you happy now? Monday's storm, dumped more than a foot in areas and nearly a foot in others. Here are the latest totals from the National Weather Service in Caribou
Dedham - 18.9 inches
Orono - 18.2 inches
Brewer - 13.5 inches
Lamoine - 11.0 inches
Ellsworth - 11.0 inches
Eastport - 8.1 inches
Southwest Harbor - 7.2 inches
So if you haven't cleaned everything up yet, you probably should today or tomorrow, as there's another storm coming Wednesday night into Thursday!
There is a winter storm watch in effect for Wednesday evening through Thursday afternoon, and this should turn into a warning tonight. As you can see, Ellsworth has a 91 percent chance of receiving more than 6 inches of new snow!
The latest forecast (Tuesday morning) is calling for 5-12 inches of snow Downeast, with highest totals well inland. Sleet accumulations up to 1/3 of an inch and ice accumulations around 1/10th of an inch.
This will be "heavy" snow with precipitation turning to rain along the coast Thursday morning, which will weigh everything down even more!
Check Out The Most Majestic Maine Horses Playing in The Snow
More From WDEA Ellsworth Maine