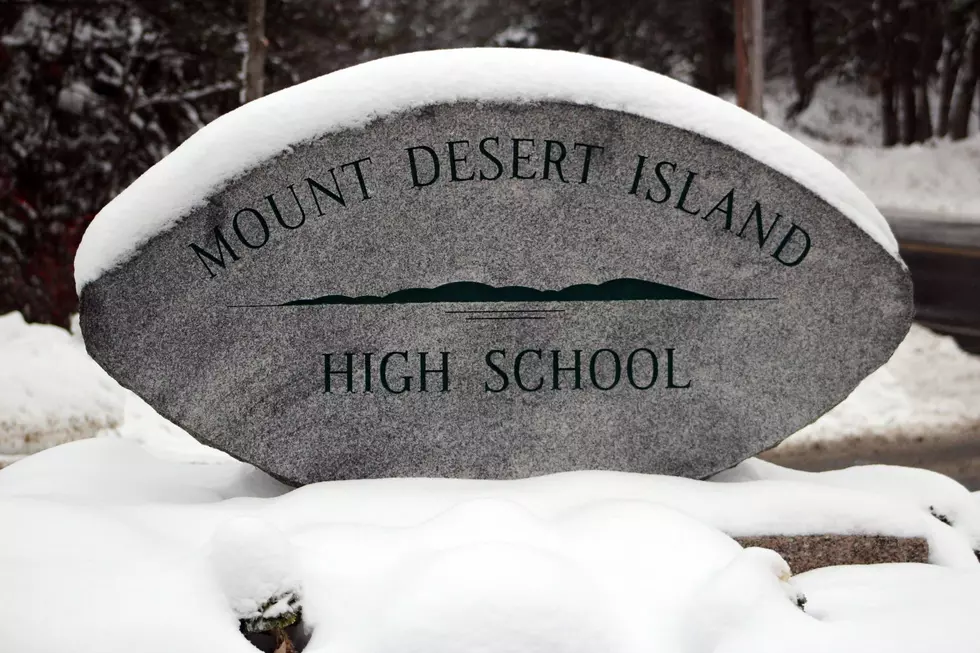 MDI Senior Recognition for Pep Band and Boys Basketball Team [PHOTOS]
Photo Chris Popper
MDI High School honored the Senior Athletes on the Boys Basketball Team and Seniors on the MDI Pep Band prior to the Boys Basketball game against Presque Isle on Thursday, February 2nd
Senior Recognition Night is a bittersweet event. Here's what is read at the MDI Night
On behalf of the MDI Athletic Sports Boosters I would like to take this opportunity to recognize the Seniors and their parents from the ______ programs. To the parents: I would like to offer a sincere "thank-you". Your lives have revolved around practices, home and away contests, rescheduled events and the list goes on and on. Your patience, commitment and support of the MDI Athletic's programs are very much appreciated.
To our seniors: You have provided outstanding leadership, dedication and sportsmanship to your underclassman as well as the Island community. i would like to wish you all the best of luck in your future endeavors.
Honored tonight were from the Pep Band
Charlie Dalton
Cassie Carter
Julianna Lee
Cara Dembowki
Dade Hawkins
Jonathan Mathieu
Turner Simis
Ryder Haines
Mia Eason
Taber Allen
Ly Dillon
Susana Davis
Treyan Nelson
Soren Hopkins-Goff
Sam Ingram
Harley Johnston
Nick Kadin
Austin Raymond
Jacob Murray
Westy Granholm
Bryce MacGregor
And from the Boys Basketball Team
Kadin Reed
Brandon Marsh
Ethan Sosa
Evan Ankrom
Alex Gray
I know I speak for the MDI Community in thanking you for your efforts and contributions!
More From WDEA Ellsworth Maine