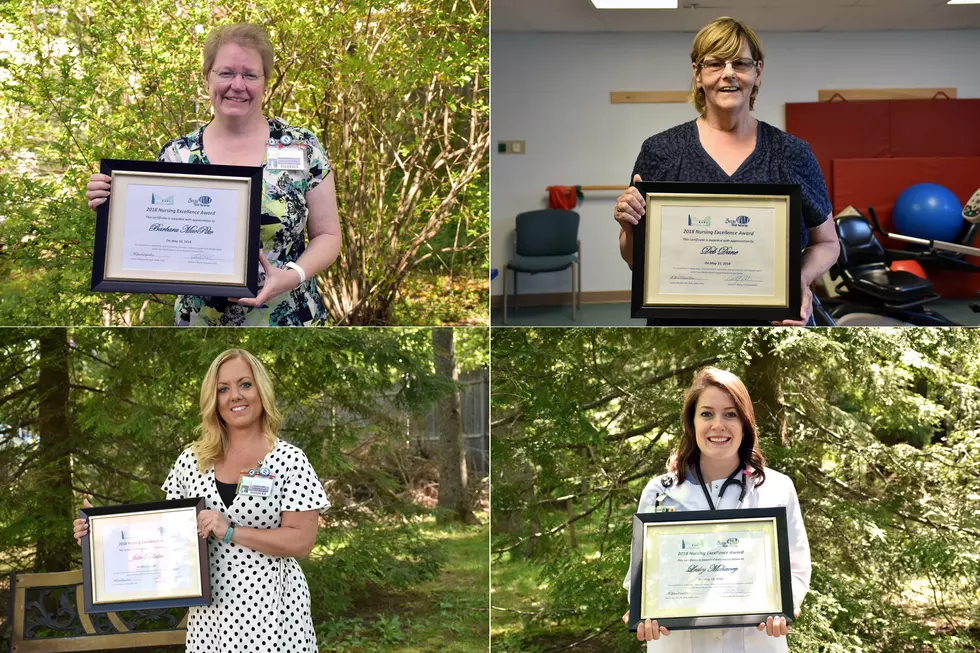 MDI Hospital Announces Nursing Excellence Award Winners
Photos Mount Desert Island Hospital
Mount Desert Island announced on Monday, June 11th in a press release their 4 winners of their 2018 Nursing Excellence Awards! Award winners include Deb Dane, RN, BSN; Barbara MacPike RB, BSN CICN, CEC; Lesley Mahaney, RN, BSN, CEN CEII and Julie Peletier, RN.
,According to MDI Hospital President and CEO Art Blank "These nurses are so deserving of this honor. In addition to their talent, experience and education, each of them is a dedicated, compassionate professional. They clearly demonstrate how a passion for nursing can drive excellent in every aspect of patient care."
MDI Hospital Nurse educator Barbara Jean Bragdon, RN, BSN, explained that this was the 4th year that MDI Hospital has given its Nursing Excellence Awards. "This award recognizes nurses who demonstrate advocacy, leadership, mentorship and excellence in their nursing practice and who work to affect positive change to promote positive patient outcomes. It is a very prestigious award, and one that the hospital takes very seriously."
To be eligible for the award, candidates were nominated by their peers based upon excellence in 4 categories: Leadership, Clinical Practice, Change Agent and Mentorship. A panel of judges then selected the winners who receive a framed certificate of excellent and a $100 gift certificate to a local restaurant.
More From WDEA Ellsworth Maine