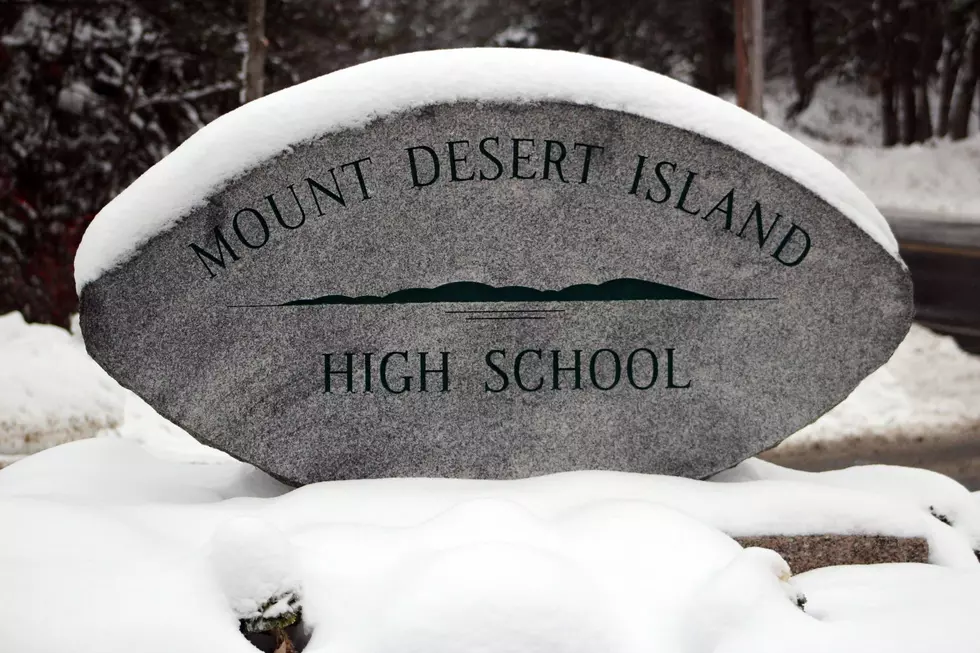 MDI High School Winter Sports COVID Safety Precautions [VIDEO]
Photo Chris Popper
MDI High School Athletic Director Bunky Dow joined WDEA's Chris Popper to talk about the COVID safety precautions that will be in place for MDI athletes competing this winter.
He also talked about the safety precautions fans will have to observe when attending games at MDI High School this winter
Everyone will be required to wear masks while attending MDI home sporting events. This includes, players, officials, workers and fans. Masks must be worn properly, covering the nose and mouth. Fans will not be able to consumer food or beverages in Bernard Parady Gymnasium. Concessions will be sold in the cafeteria, and if you wish to eat or drink, you'll need to do so in the cafeteria.
Tickets will be available for purchase online. More information will be coming regarding this after Thanksgiving. Season tickets will also be able to be purchased.
Fans will not be allowed to attend in-person at the home swim meets. However there are opportunities for fans to watch the swim meets in-person if they volunteer to help out  at the meets. Masks will be required to be worn while on the deck at the YMCA. Home swim meets will be streamed
All home basketball games will be streamed online via the MDI High School NFHS Page. WDEA will broadcast a large portion of the games. Those games will be heard on AM 1370 WDEA, on WDEA Internet Radio, on our free downloadable APP and on any Alexa enabled device. There will be play-by-play on the JV games that Chris Popper is at.
Any questions should be directed to Bunky Dow at the High School. You can call him at 288-5011 or email him
More From WDEA Ellsworth Maine