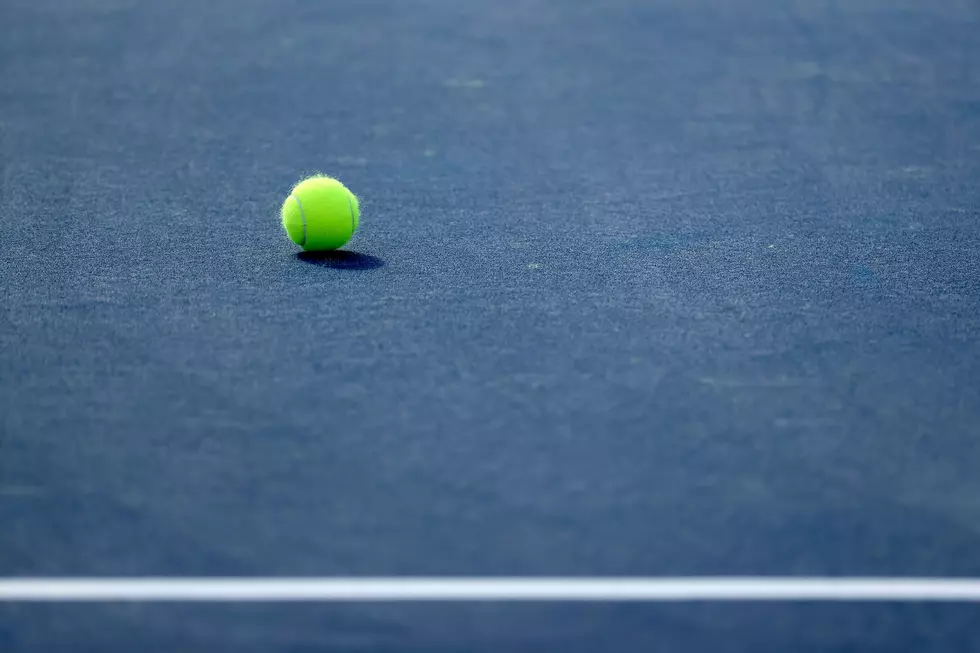 MDI Boys Tennis Wins at Old Town Girls Tennis Falls
Photo by Dylan Buell/Getty Images
The MDI Boys Tennis Team beat Old Town 5-0 while the Girls Tennis team fell to the Coyotes 0-5 in Old Town on Saturday, April 29th.
Thanks to Eric Ankrom for the scores
Boys
#1 Singles - Westy Granholm beat Kaiden Plourde 8-1
#2 Singles - Max Friedlander beat Kameron Plourde 8-0
#3 Singles - Treyan Nelson beat Theofore Stoup 8-3
#1 Doubles - Evan Ankrom/Jameson Weir beat Jacob Brain-Busby/Bryson Madden 8-2
#2 Doubles -  Owen Kelly/Riley Donahue beat Cooper Neely/Jack 8-3
Girls
#1st Singles - Tabor Allen lost to Sadie May 6-8
#2nd Singles - Grace LeMoine lost to Karma Rugger 5-8
#3rnd Singles- Meredith Cook lost to Savanna Lotar 3-8
#1 Doubles - Mai Ishimura/.Eliza Levin lost to Natalie Baker/Addyson Ferrow 1-8
#2 Doubles - Molly Webster/Aya Negishi lost to Haylie Madden/Addison Caron 0-8.
The MDI Boys are 2-1 on the season and the Girls are 0-3. The MDI Trojans will host the  Hampden Broncos on Monday May 1st at 4 p.m.
More From WDEA Ellsworth Maine