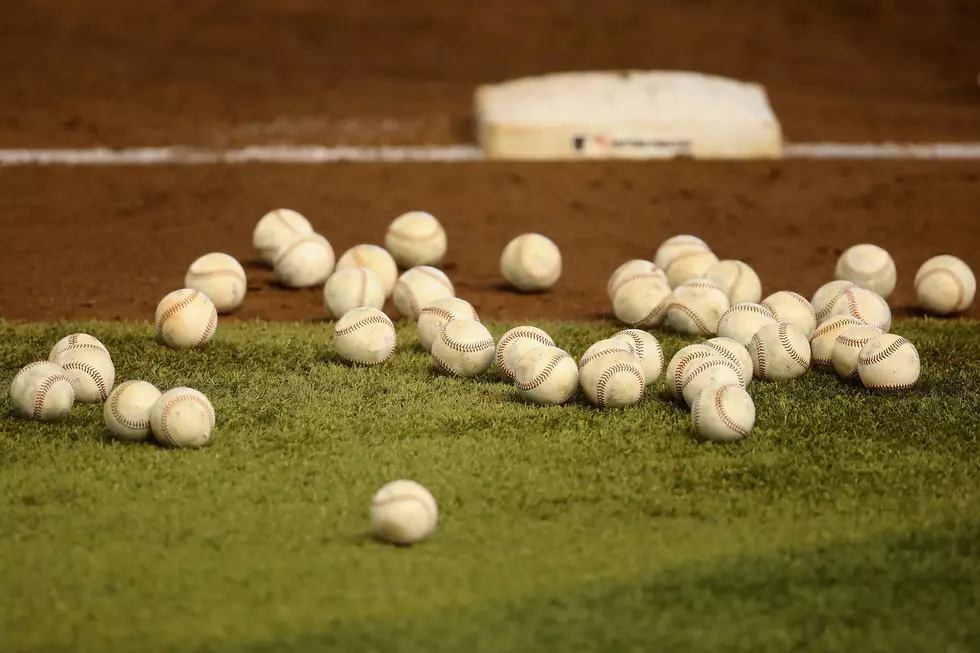 Keblinsky 3-Hits Washington Academy – Ellsworth Wins 8-2 as W.A. Loses for 1st Time
Photo by Christian Petersen/Getty Image
The Ellsworth Eagles traveled to East Machias on Tuesday, May 16th and came home with a 8-2 win over the Washington Academy Raiders as Peter Keblinsky threw a 3-hitter. Washington Academy led 2-1 before the Eagles scored 4 runs in the 6th inning and 3 runs in the 7th inning. The loss was Washington Academy's 1st of the season.
Keblinsky allowed the 3 hits and 2 runs, 1 of which was earned. He struck out 8 and walked 2.
Kyle Kenney, Camden Barker and Wyatt Bragdon each had 2 hits for the Eagles. Miles Palmer, Brady Kenney, Jackson Barry and Billy Garland each singled. Barker drove in 4 runs to pace the Eagles.
Caden Schwinn started for the Raiders on the mound. He went 6.0 innings allowing 8 hits and 6 runs, 4 of which were earned. He struck out and walked 1. Brian Dennison pitched the 7th, allowing 2 runs on 2 hits. He struck out 1.
Colby Moholland had a home run for the Raiders. Carson Prout and Gaven Bixler singled.
Ellsworth is now 7-3. They play at Old Town against the Coyotes on Saturday, May 20th at 1 p.m.
Washington Academy is now 10-1. They play at Orono on Monday, May 22nd.
You can nominated a player for the High School Athlete of the Week HERE, for the week May 15-20. Nominations must be received by Sunday, May 21st at 11:59 p.m.
More From WDEA Ellsworth Maine