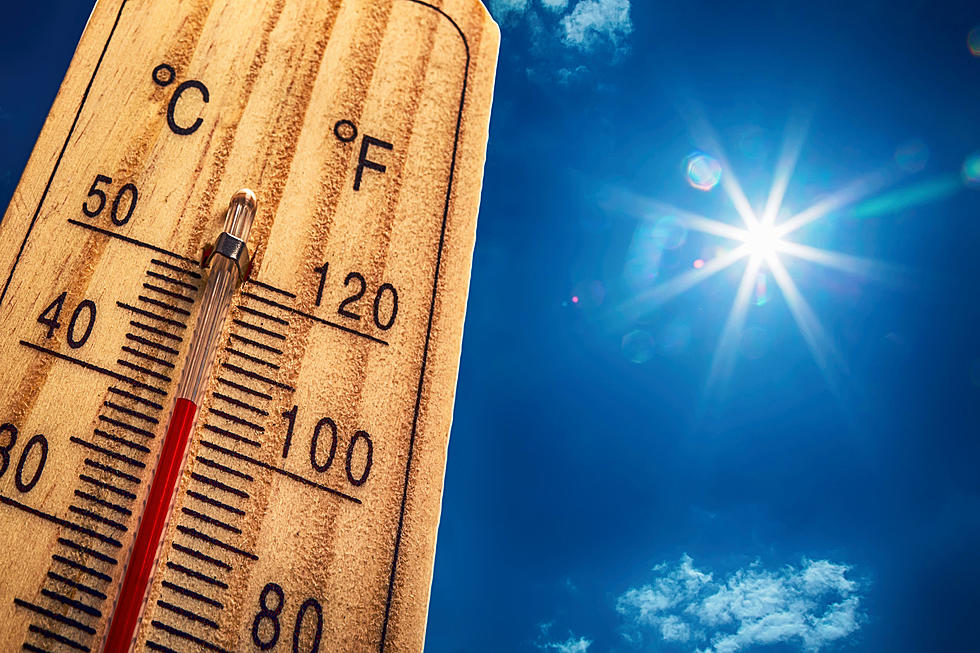 It's Going to Be Wicked Hot Today – Heat Advisory August 26 for Downeast Maine
MarianVejcik
If you thought yesterday was hot, you just wait Mister Man!  Today, Thursday August 26th is going to be wicked hot. So hot in fact that the National Weather Service in Caribou has issued a Heat Advisory for Downeast Maine today from Noon to 6 p.m
The actual temperatures this afternoon will be in the upper 80's but it will feel like it's in the upper 90's this afternoon
The National Weather Service is advising you to drink plenty of fluids, and not those fruity iced Pina Coladas or a cold bottle of beer! They mean non-alcoholic fluids! If possible stay in air-conditioned rooms and stay out of the sun. Be sure not to leave children and pets in vehicles!
If you are working outside, make sure you stay hydrate. Take plenty of breaks and try to stay in the shade. Wear lightweight and loose fitting clothes.
Heat stroke is an emergency and you should call 9-1-1 if you have signs of heat stroke!
The General Stores Of Downeast Maine
These are the long-time general stores that are spread throughout downeast Maine. The stores that your grandparents picked up milk, beer, and that night's dinner at. For years they had been filled with things like fly paper, clothes, beef jerky, and that morning's newspaper. Now, you stop by for that slice of breakfast pizza, a tasty fried chicken sandwich for lunch, gas,and a handful of lottery tickets.
They're an important part of Maine's heritage, and their numbers are starting to dwindle. But we still frequent them to pick up the day's necessities and to keep up on town gossip.
They may not be owned by the original owners, and they may not look the same as they did years and years ago. But that same hometown feeling is there, the minute you set foot on their wooden floors. More than likely the same wooden floors that your grandparents set foot on.
More From WDEA Ellsworth Maine