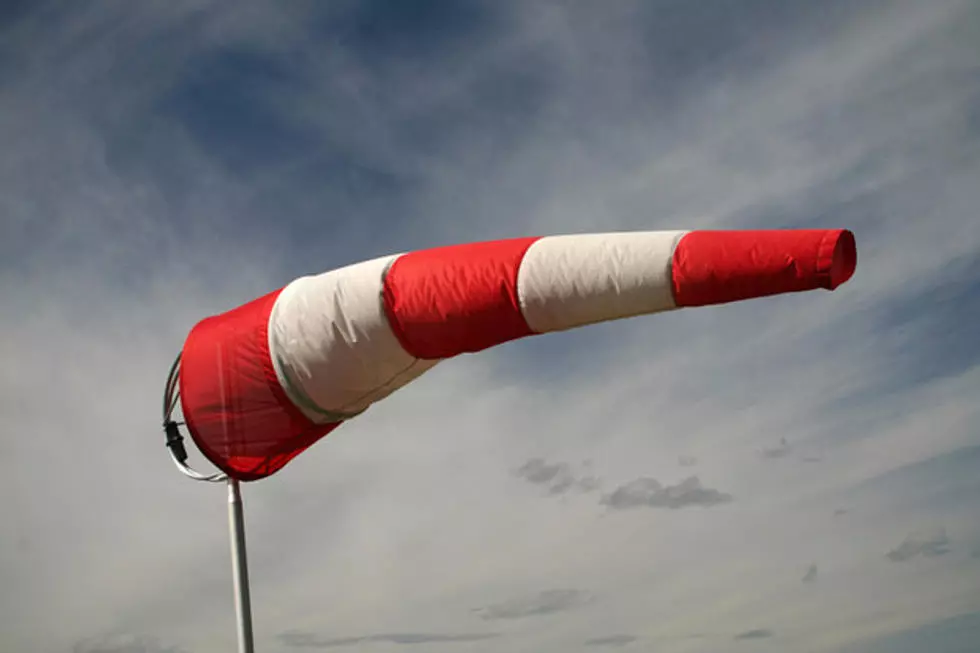 High Wind Warning Monday – Are You Ready if the Power Goes Out?
Marcus LindstrÃÂÃÂÃÂÃÂÃÂÃÂÃÂöm
There's a High Wind Warning in effect today, Monday, January 17th from 9 a.m. until 5 p.m for Downeast Maine. With the possibility of an inch of snow and the winds with gusts up to 65 miles per hour this afternoon there is the strong probability that many of us will be having power outages later today.
The forecast for this afternoon is calling for temperatures in the upper 40's but southeasterly winds 35-45 miles per hour with gusts up to 60 miles per hour, increasing to 65 miles per hour this afternoon.
Tonight the winds will subside to 15-25 miles per hour with gusts up to 35 miles per hour, but any water on the roads or sidewalks will freeze as temperatures will dip to the low to mid 20's.
With the expected/probable power outages there are some steps you can take now to prepare
Make sure that all your electronic devices are charged, including your telephone and IPad.
Download the WDEA APP. Even if we lose power at the transmitter we will keep transmitting online and can share any important information with you, and you can listen on your phone or IPad.
Make sure your home is warm. While you have power this morning, you may want to crank up the pellet or wood stove, or turn up the temperature on your thermostat. Who knows how long we will be without power? Versant Power has told us that they have personnel on standby, but they won't be able to go out in the middle of the storm if the wind is really blowing until it is safer.
Make sure you know where your flashlights and matches and candles are now, while the power is on. There's nothing worse to be plunged into darkness and then try and remember where the flashlights are, and where the candles and matches are. While you are checking where your flashlight is, it is probably a good time to change the batteries in them. No use having a flashlight if the batteries don't work.
If you have a well, you might want to fill up the bathtub with water after everyone has had their morning showers. That way you have water to flush toilets etc. if the pump isn't working
If you have a generator, make sure you have gasoline for it. And remember never to start your generator in an enclosed area. Generators should only be running in well ventilated areas.
You can cook dinner outside on the grill if you have propane or charcoal. Do you have the propane or charcoal? Is the grill outdoors, safely near a door?
When you go outside and you see downed power lines, remember no power line is safe to touch EVER!
Lastly, with the winds blowing as strong as they are, and a storm warning in effect this afternoon, you might think that this is a great time to go visit Acadia National Park/Schoodic Peninsula and check out the waves. Although there are no closures yet, we can expect that there will be later today, for everyone's safety. Please don't go climbing out on rocks in the storm. Not only will they be slippery from the rain, but with the expected 9-14 feet waves building to 17-22 feet this afternoon, there's a possibility of a rogue wave coming in and  worst case washing  someone off the rocks into the ocean.
More From WDEA Ellsworth Maine