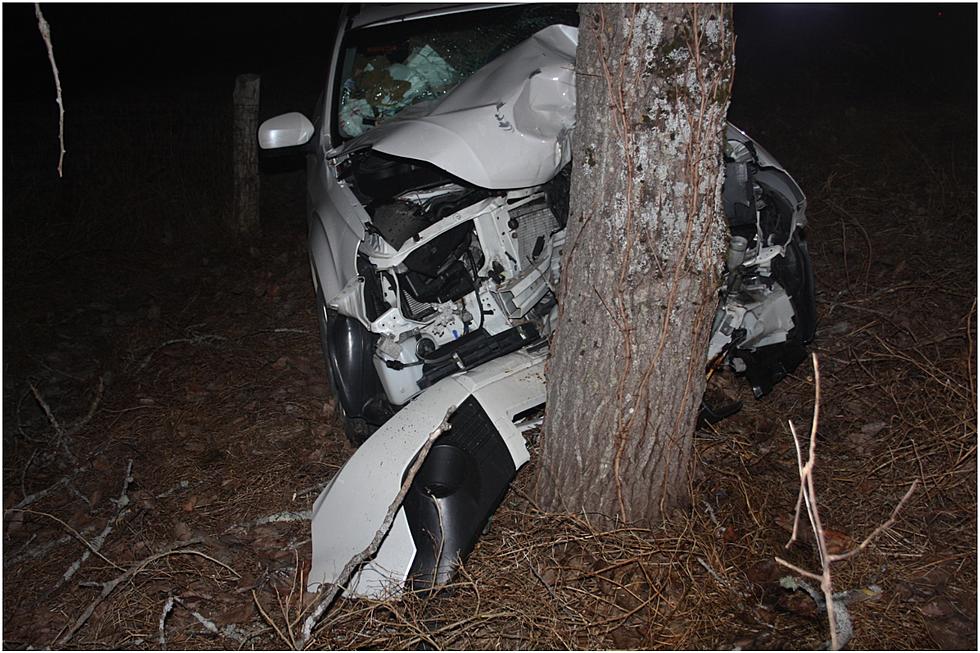 39-Year-Old Hancock Man is Dead After a Single-Vehicle Crash
Maine Dept of Public Safety
A 39-year-old Hancock man has died as the result of a single-vehicle crash in that town.
Maine State Police responded to the scene of the crash on Route 1 in Hancock at approximately 7:30 Monday evening. When they arrived, they found the sole occupant of the vehicle, 39-year-old Anthony Smalley of Hancock, deceased.
Smalley's vehicle went off the roadway and struck a large tree head-on, according to Maine Department of Public Safety spokesperson Shannon Moss. Officials say it's believed that the man either fell asleep while driving or had a medical event that caused him to leave the pavement. This crash remains under investigation.
Maine State Police were assisted at the scene by the Hancock Fire Department and the Ellsworth Police Department.
We'll update this story as more details become available. 
How Mainers can Avoid Warm-up Theft
There are several ways you can avoid falling victim to warm-up theft, which is when car thieves target unattended vehicles that have the engines running.
25 Essentials to Keep in Your Vehicle During the Winter Months
It pays to be prepared for any situation when driving in Maine during the winter.
More From WDEA Ellsworth Maine