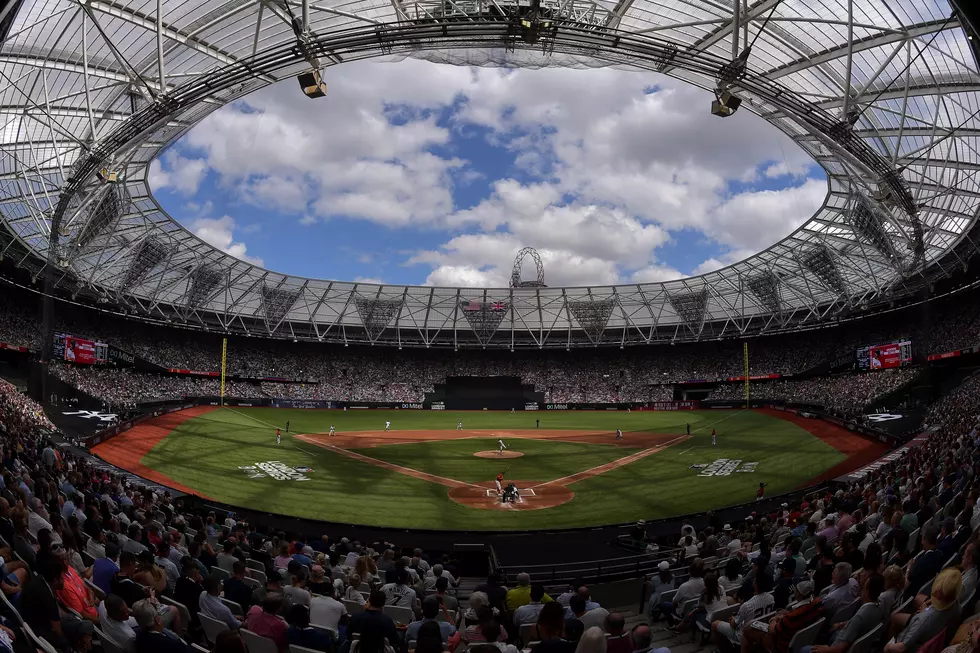 England – No Tea Party for the Boston Red Sox [VIDEO]
Photo by Justin Setterfield/Getty Images
The Boston Red Sox traveled to London to play the New York Yankees on Saturday afternoon and Sunday morning, June 29th and 30th, but their pitching may not have cleared customs, as they fell to the Yankees 12-8 on Sunday and 17-13 on Saturday.
In both games the Red Sox had the tying run at bat, but just couldn't get that crucial hit after the bullpens blew both games.
On Sunday the Red Sox jumped out to a 4-0 lead as Xander Bogaerts, JD Martinez and Christian Vazquez all homered, the first time that Boston has done that since 1979! But Eduardo Rodriguez gave up runs in the top of the 2nd innning, and he departed with the 4-2 lead after 5.1 innings having struck out 5 and walked 4. He allowed 4 hits.
Colten Brewer pitched the rest of the 6th inning striking out 2 and walking 1 but holding the Yankees scoreless. Then....A Boston Bullpen Disaster! Marcus Walden gave up 4 runs on 3 hits and a walk, not recording an out. Matt Barnes allowed 3 runs on 2 hits while striking out 1 and walking 1 getting 1 out.Josh Taylor closed out the 7th but allowed 2 runs on 1 hit while walking 2. All together the Red Sox bullpen allowed 7 runs in the top of the 7th inning.
Ryan Braiser gave up 1 run in the 8th inning on 3 hits while walking 1 and striking out 1. Steven Wright pitched a scoreless 9th inning for the Red Sox.
JD Martinez was 3-4 with the homer and double. Marcus Hernandez was 2-2 after replacing Xander Bogaerts. Christian Vazquez, Jackie Bradley Jr. and Sam Travis all had 2 hits.
The loss dropped Boston's record to 44-40, 11 games behind the 1st place New York Yankees. Boston is off until Tuesday, July 2nd, when they will open a 3 game series in Toronto against the Blue Jays. The pregame will begin at 6PM and 1st pitch at 7:07.  Hear that game and every Red Sox game on AM 1370 WDEA in the Ellsworth and Bar Harbor area and The Rock 101.9 FM, WOZI in Presque Isle
Thanks to Mark Arnold who came up with the title for this story.
More From WDEA Ellsworth Maine