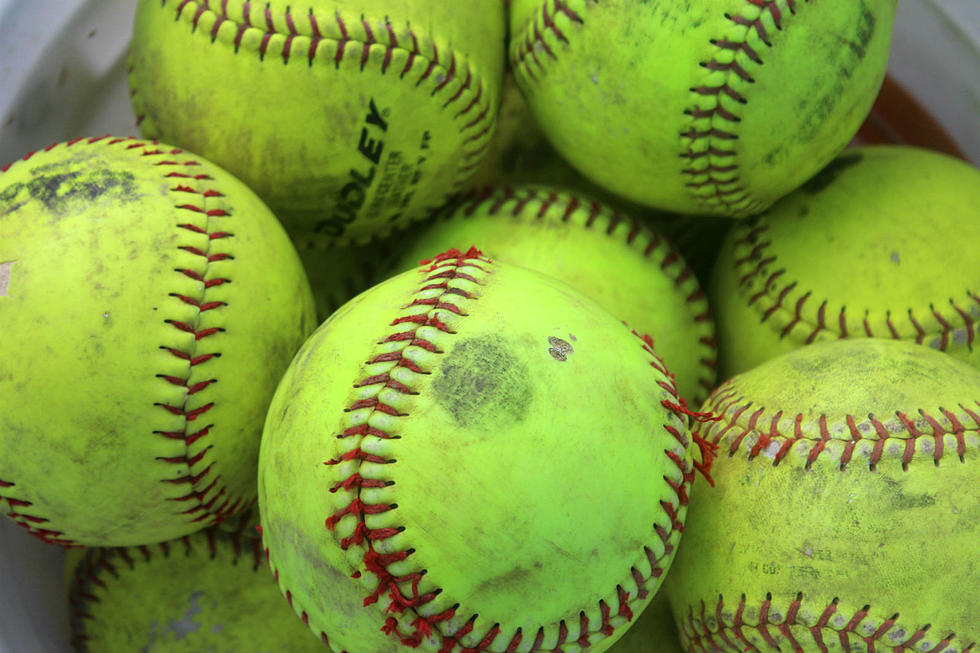 Ellsworth Softball Upset in Semifinals Fall to Nokomis 7-0
Photo Chris Popper
In a game broadcast on WDEA Internet Radio, the Ellsworth Eagles were shutout 7-0 by the #3 seeded Nokomis Warriors in one of the Class B North Semifinals on Saturday, June 12th at Ellsworth High School.
Nokomis scored 5 runs in the 2nd inning, with Meagan Watson hitting a 3-run homer over the left-center fence. They also added 1 run in the 4th inning on a sacrifice bunt by Watson. Watson, also drove in her 5th run of the game with a sacrifice fly to center in the 6th inning.
Mia Coots, the Nokomis pitcher outdueled Ellsworth's Tyler Hellum. Coots allowed just 2 hits, and struck out 11 while walking just 1. She retired the final 13 batters she faced
Tyler Hellum finished with 10 strikeouts and 4 walks. She allowed 7 hits.
Ellsworth's lone hits came off the bats of Casey Carter and Alex Bivins who each singled.
For Nokomis Watson had the 3-run blast. Coots had a single. Hope Brooks, Sydney King, Jordyn Condon, Allie Grozik all had singles and Melissa Walker had a double.
Nokomis will play the winner of the Winslow-Foxcroft Academy semifinal at Coffin Field in Brewer on Wednesday, June 16th.
More From WDEA Ellsworth Maine