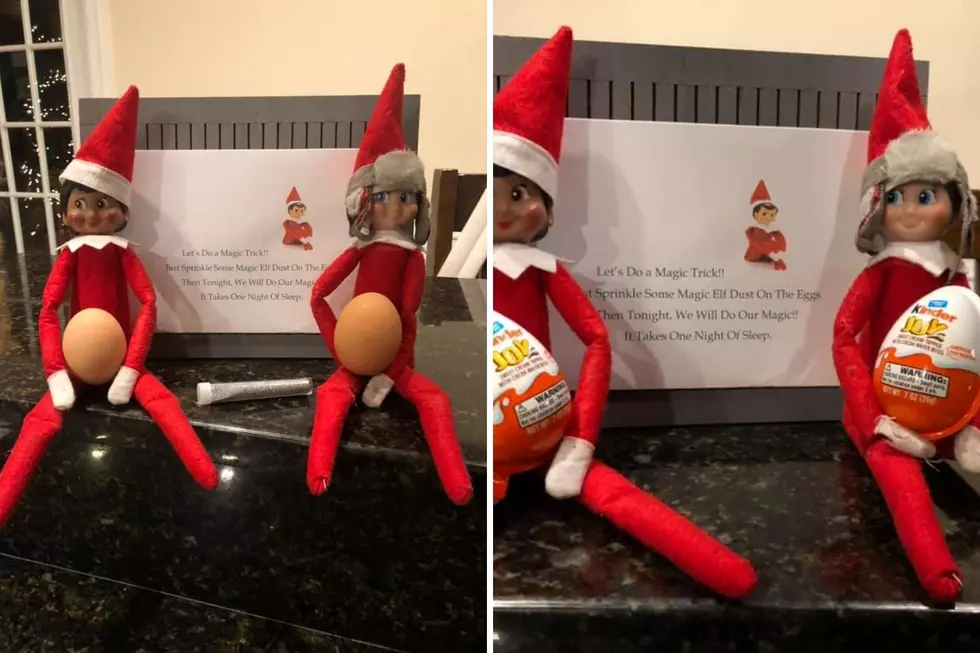 Elf on a Shelf December 1st
Photos Angie Chamberlain
If you recall yesterday, our Elves were holding an egg, and it needed some elfin magic and a night's sleep to evolve! Well waking up on Tuesday, December 1st what do you know?
Flashback to 2019 where Marty and Merry tried their artistic skills on this 1st day of December. Needless to say posing is a lot easier than drawing!
We post Elf on a Shelf photos to give you inspiration if you are doing this with your family, or just to bring a smile to your face if you're not. There's nothing like seeing the magic of Christmas through the eyes of a child.
Enter your number to get our free mobile app