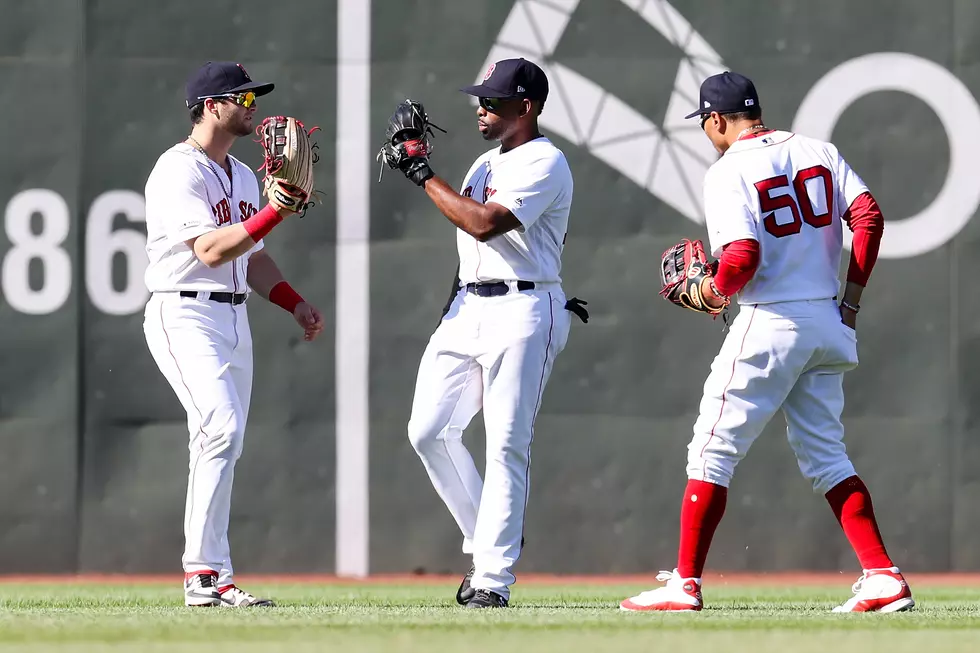 Boston Comes From Behind Beats Seattle 9-5 [VIDEO]
Photo by Adam Glanzman/Getty Images
The Seattle Mariners jumped on Rick Porcello in the top of the 1st inning scoring 4 runs but the Red Sox rallied scoring 8 in the 3rd inning and beat Seattle 9-5 on Saturday afternoon, May 11th in Fenway Park. The win pushed the Red Sox' winning streak to 4, their longest of the season.
The Red Sox are 7-1 in their last 8 games, 10-2 in their last 12 games and 15-6 in their last 21 games.
The Red Sox hit 2 homers, a solo shot by Mitch Moreland, his team-high 12th of the season and a 3 run shot by Sandy Leon, his 1st of the season. The Red Sox reached base 11 times via walk, and is the highest single game total since they walked 13 times against Kansas City on July 7, 2018
Rick Porcello didn't allow a hit to his last 20 batters he faced, pitching 6.2 innings. His finished pitching line was 6.2 innings, 5 hits, 4 runs 5 strikeouts and 1 walk. He now has a 3-3 record and 5.15 ERA
Moreland was 2-4. In addition to his team leading 12 homers, he leads the team with 29 RBIs. His 12 homers are the most by a Red Sox 1st baseman before June since Mo Vaughn hit 15 in 1998.
Rafael Devers was 3-4 with 2 RBI. He now has multiple hits in 10 of his last 14 games.
Xander Bogaerts was 1-4 with a RBI driving in a run with the bases loaded in the 3rd inning. He now has 18 RBIs in his last 18 games.
Jackie Bradley Jr, was 1-4 with 2 RBIs, with a bases loaded single in the 3rd innings.
The Red Sox are in 3rd place, and 3.5 games behind the 1st place Toronto Blue Jays who play the New York Yankees May 11th at 6:30. The Red Sox will play Seattle in the final game of the 3 game series on Sunday, May 12th. The pregame starts at 12:05 with the 1st pitch at 1:05. Hear the game on AM 1370 WDEA in Ellsworth and Bar Harbor area and The Rock 101.9 FM, WOZI in Presque Isle.
More From WDEA Ellsworth Maine