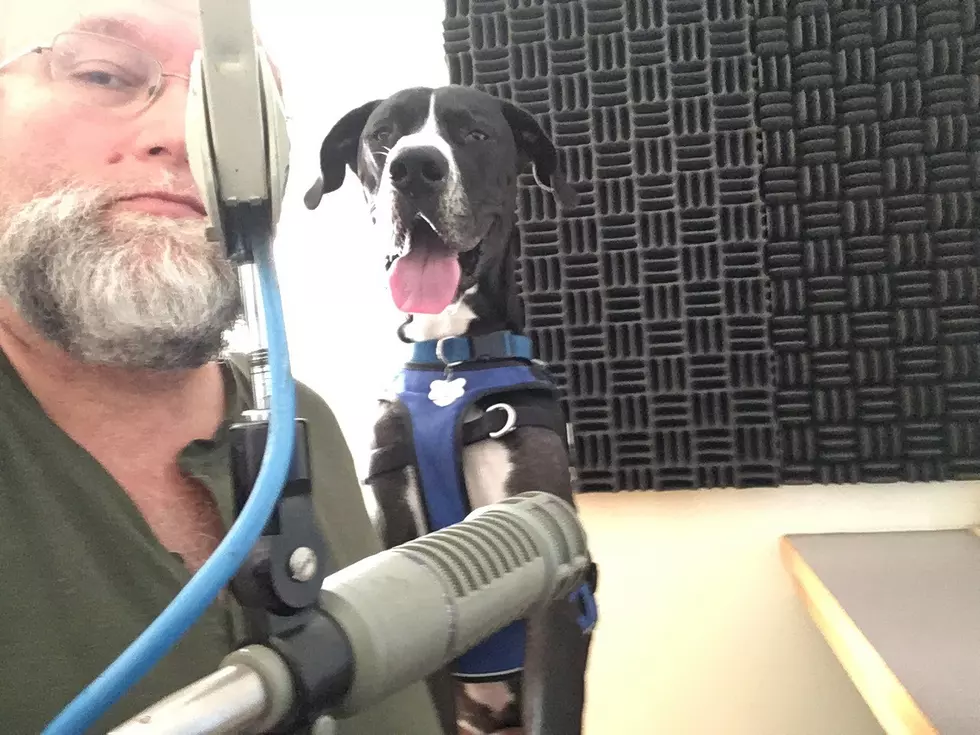 August 26 – National Dog Day
Photo Chris Popper
August 26th is National Dog Day! Who am I kidding...Really every day is National Dog Day in my house!
if you're a dog lover then I'm sure you can agree... There's nothing like a dog. To come home and have the Great Danes greet me is one of the best feelings in the world.
With Elmer and Pebbles being rescued, and having rescued Henley, Bob and Katie previously I proudly have a magnetic sign on the back of my car that says "Who Rescued Who?" It's never been more true, as I think each dog was brought into my life for a particular reason.
As I have been working from home since March 2020 because of the COVID-19 pandemic, I  usually have at least 1 Dane with me at all times. They're my best friends and you'll have to excuse an occasional bark when I'm recording the weather! There's nothing better to be working in my office and being serenaded by Danes snoring! And yes, Elmer, I won't forget to take you for your daily car ride, especially on National Dog Day!
To celebrate National Dog Day, check out this video  "So God Made a Dog!"
Most popular small dog breeds that won't make you sneeze
Most popular small dog breeds that won't make you sneeze
More From WDEA Ellsworth Maine