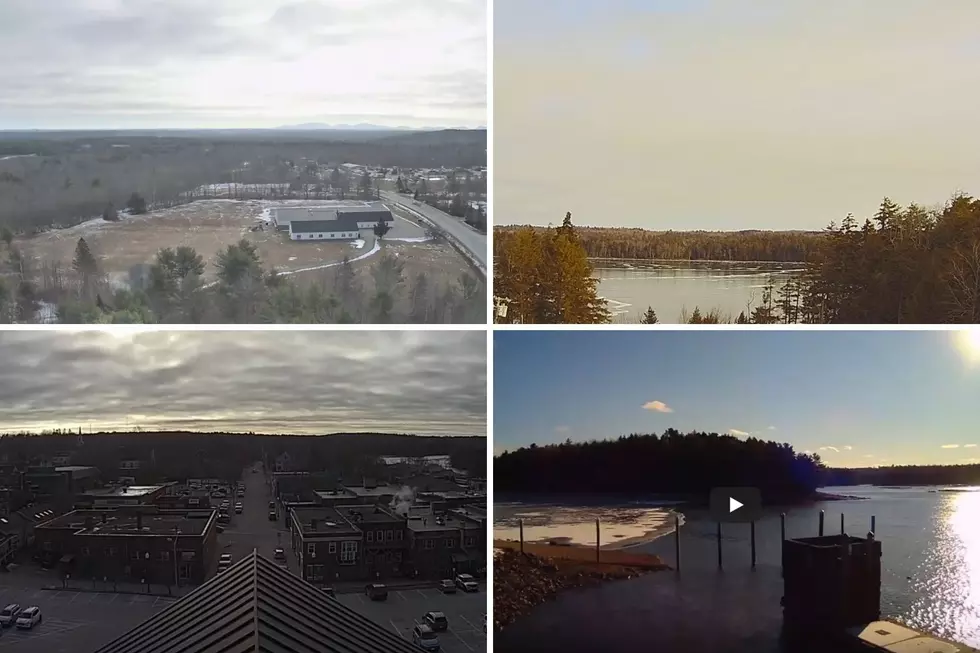 All 4 of the City of Ellsworth's Live Camera Feeds In 1 Place [LIVE VIDEOS]
photos via City of Ellsworth You Tube Pages
Yesterday, we told you about the City of Ellsworth's newest tower camera, offering a live feed of Route 1A. In fact the City of Ellsworth offers 4 live camera feeds
North Ellsworth Tower Camera looking over Route 1A
It is located along Bangor Road in Ellsworth, This camera faces southeast towards in-town Ellsworth and often captures some breathtaking sunrises on clear days. The cameras is mounted at 175 feet and total elevation above sea level is 579 feet.
Harbor Park Live Camera
This camera is located at the Harbor Park and Marina in Ellsworth, Maine. This camera faces south toward Indian Point and down the Union River. Harbor Park and Marina is a popular destination for locals and visitors alike. On any given day you can watch the ducks, spot a Harbor Seal or catch a glimpse of the Bald Eagles hunting for their next meal. You can launch your boat or just sit and enjoy the day at any of the numerous picnic tables in the park area.
Branch Lake Weather Cam
The Branch Lake Weather Cam located on beautiful Branch Lake in Ellsworth, Maine. The camera is facing northeasterly across the lake. Branch Lake is Ellsworth's drinking water source and a popular destination for all types of recreationists .
City Hall Cupola Cam
The Cupola Cam perched high atop City Hall in beautiful downtown Ellsworth, Maine. This camera faces southeasterly towards Main Street which runs perpendicular to our viewpoint and straight ahead across Main Street you can see almost the entire length of Franklin Street.
Enter your number to get our free mobile app
More From WDEA Ellsworth Maine