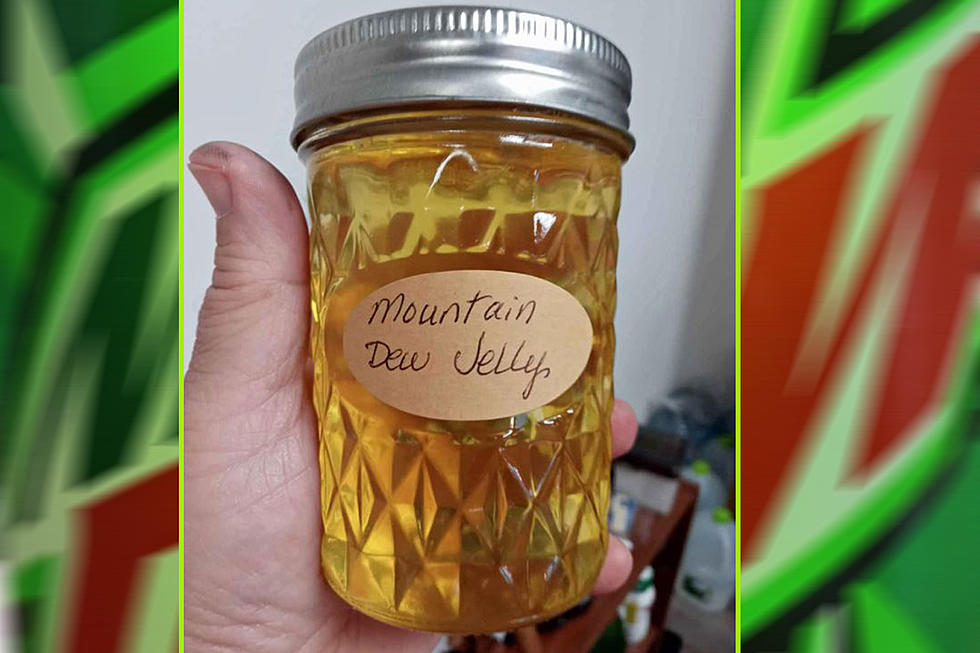 SWEET! Kenduskeag Woman Producing Mountain Dew Jelly
Jane Wood/Getty Images
Forget about Moxie. Oh yeah, we're gonna have to get ourselves some of this.
We've been a fan of Mountain Dew for years  That sweet taste of citrus in a lime-colored soda has been with us since our teen years. Maybe we started drinking it because those that we thought were cool were doing so, or maybe it was because it's one of the most caffeinated sodas out there and we needed a little boost to do the crazy things that teenagers do.
Or, maybe we just think that it's delicious.
Guess others think that as well, as Jane Wood of Kenduskeag now produces Mountain Dew Jelly and she's got backorders up the wazoo.
She produces the 8-ounce jars of both Mountain Dew and Pepsi jelly in her kitchen at her home in Kenduskeag.  So, how did she start?
"It started as kind of a joke to make Moxie jelly for our nephews. We found a recipe online for Soda Jelly and tried it. They loved it. Then we thought about how popular Mountain Dew and Pepsi were, and thought we would try it," Ms. Wood told us.
Jane Wood made that first batch of Mountain Dew jelly and put it out there for sale $7 a jar within the New Bangor/Brewer Area Swap and Sell Facebook Group. "Everyone is crazy over the Mountain Dew one. This was our first time making it, and sold them out," she went on to tell us.
We have to think that it goes well with peanut butter, on white or wheat, or on an English muffin. Maybe even inside a doughnut.  Yeah, inside a doughnut.
Ms. Wood says she has "a list of people who want more. So we will definitely be making more."
LOOK: 40 Discontinued & Special Edition Kellogg's Cereals
."}" data-sheets-userformat="{"2":33554688,"11":4,"28":1}">
Gallery — Every Movie Theater Candy, Ranked:
More From WDEA Ellsworth Maine