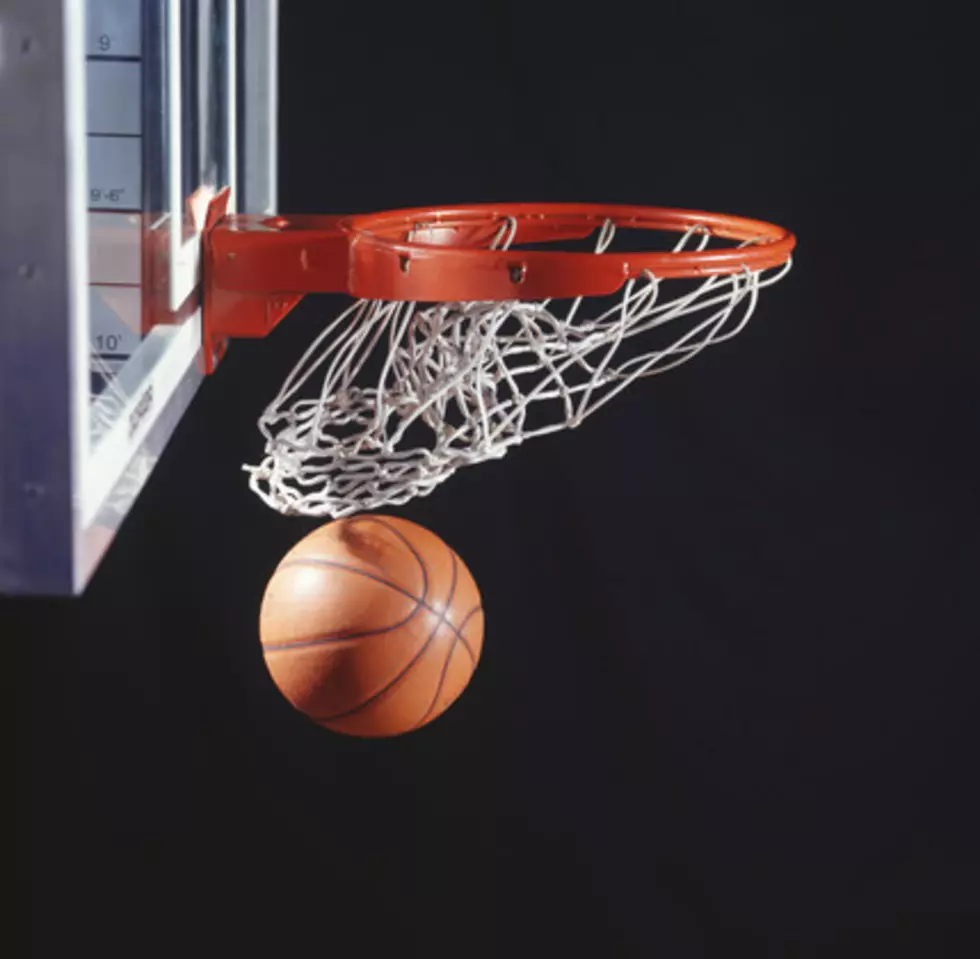 Sumner Girls Nipped By Bucksport 45-40
Ryan McVay via Thinkstock
The Sumner Girls fell to 0-2 on the season, losing to Bucksport in Bucksport on Monday, December 10th 45-40.
The score was tied 8-8 at the end of the 1st Quarter and Bucksport led 20-15 at the end of the 1st Half. Sumner rallied in the 3rd Quarter, outscoring the Golden Bucks 13-9 to make the score 29-28 before Bucksport outpaced Sumner 16-12 in the 4th Quarter.
Sumner was led by Skylar Soule with 12 points and Emma Bunch with 11 points. The Tigers were 8-17 from the free throw line.
Bucksport was led by Kaylee Gray with a game high 16 points and Alexis Leeman had 12 points. Gray had a 3 pointer. The Golden Bucks were 20-33 from the free throw line.
Sumner 0-2, plays host to Deer Isle-Stonington Thursday, December 12th at 5PM.
Bucksport, 1-1 plays host to GSA Monday, December 17th at 6:30PM.
| | | | | | |
| --- | --- | --- | --- | --- | --- |
| | 1 | 2 | 3 | OT1 | T |
| Sumner Girls | 8 | 7 | 13 | 12 | 40 |
| Bucksport Girls | 8 | 12 | 9 | 16 | 45 |
| | | | | | | | | | |
| --- | --- | --- | --- | --- | --- | --- | --- | --- | --- |
| # | Name | G | PTS | FGM | 2PM | 3PM | FTM | FTA | PF |
| 1 | Hannah Shorey | 1 | 0 | 0 | 0 | 0 | 0 | 0 | 4 |
| 3 | Logan Overlock | 1 | 0 | 0 | 0 | 0 | 0 | 0 | 0 |
| 5 | Emma Bunch | 1 | 11 | 3 | 3 | 0 | 5 | 6 | 3 |
| 13 | Raquel Barnes | 1 | 4 | 1 | 1 | 0 | 2 | 4 | 4 |
| 15 | Skylar Soule | 1 | 12 | 6 | 6 | 0 | 0 | 0 | 4 |
| 21 | Olivia Bunker | 1 | 0 | 0 | 0 | 0 | 0 | 0 | 0 |
| 23 | Macy Lane | 1 | 0 | 0 | 0 | 0 | 0 | 0 | 1 |
| 35 | Katelyn Lane | 1 | 0 | 0 | 0 | 0 | 0 | 0 | 0 |
| 41 | Alexis Hutchins | 1 | 9 | 4 | 4 | 0 | 1 | 2 | 4 |
| 45 | Rachel Colby | 1 | 0 | 0 | 0 | 0 | 0 | 0 | 0 |
| 51 | Sammie Bierman | 1 | 4 | 2 | 2 | 0 | 0 | 5 | 4 |
| | TOTALS | 1 | 40 | 16 | 16 | - | 8 | 17 | 24 |
| | | | | | | | | | |
| --- | --- | --- | --- | --- | --- | --- | --- | --- | --- |
| # | Name | G | PTS | FGM | 2PM | 3PM | FTM | FTA | PF |
| 2 | Abby Hanscom | 1 | 2 | 0 | 0 | 0 | 2 | 3 | 1 |
| 5 | Maddy Cyr | 1 | 0 | 0 | 0 | 0 | 0 | 0 | 0 |
| 11 | Faith Vincent | 1 | 4 | 1 | 1 | 0 | 2 | 3 | 4 |
| 12 | Riley Buonpane | 1 | 0 | 0 | 0 | 0 | 0 | 0 | 0 |
| 21 | Sarah Bos | 1 | 6 | 2 | 2 | 0 | 2 | 2 | 3 |
| 23 | Kaylee Gray | 1 | 16 | 5 | 4 | 1 | 5 | 10 | 2 |
| 25 | Alexis Leeman | 1 | 12 | 2 | 2 | 0 | 8 | 13 | 2 |
| 40 | Sadie Lanpher | 1 | 5 | 2 | 2 | 0 | 1 | 2 | 2 |
| 42 | Brooklyn Knowles | 1 | 0 | 0 | 0 | 0 | 0 | 0 | 1 |
| | TOTALS | 1 | 45 | 12 | 11 | 1 | 20 | 33 | 15 |
More From WDEA Ellsworth Maine