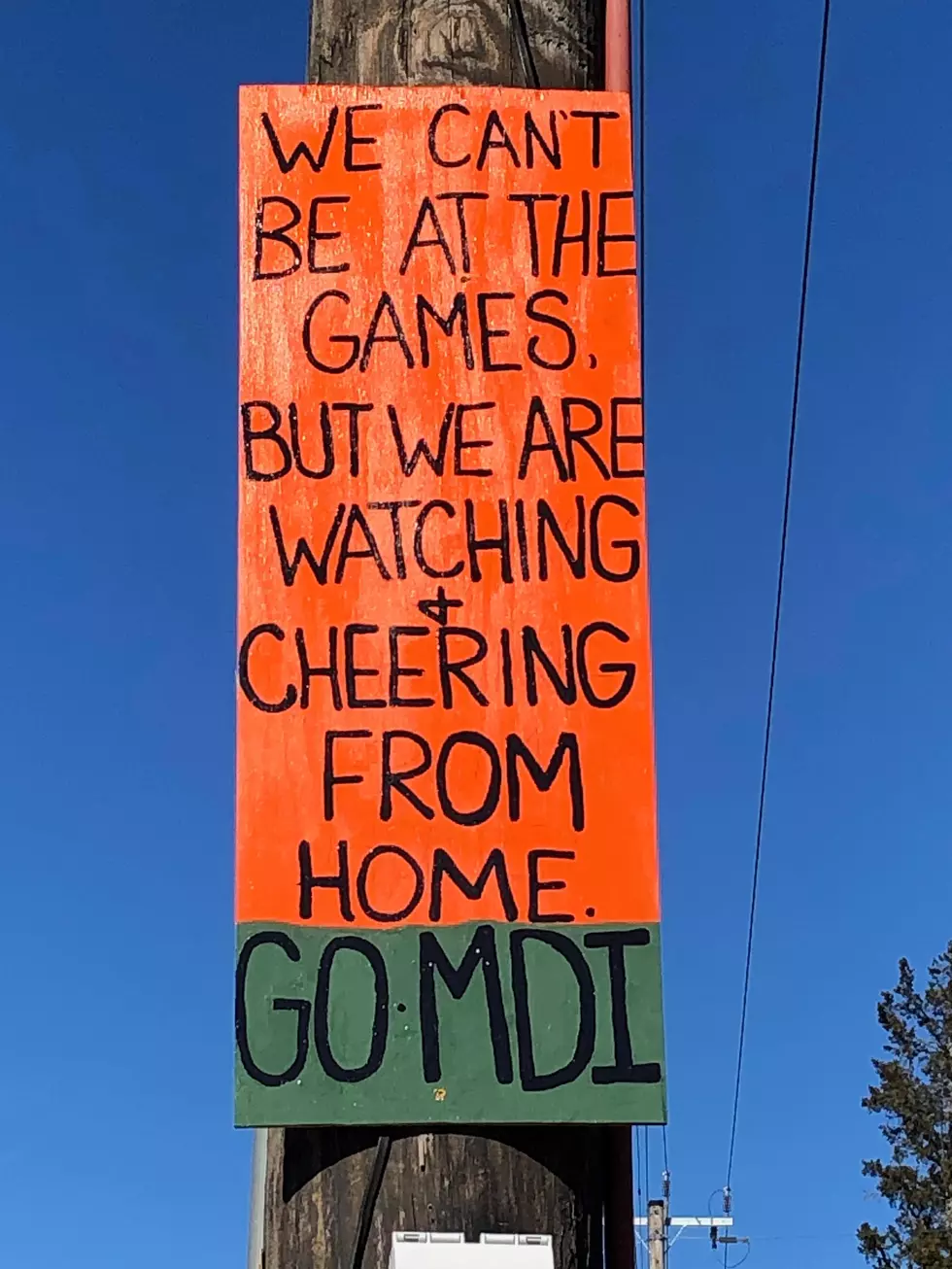 Sign of the Times [PHOTOS]
Photo MDI Parents
We all know that 2020 has been crazy and things just haven't been the same. But thanks to the parents of the MDI Girls Basketball Team, some things are somewhat normal!
One of the greatest traditions for schools is to put the names of their athletes on the poles as they head off to compete in the Tournament, Cheering Championship, Swimming Championships and Cross Country Championships. Heck, Ellsworth parents took it a step further and put up cap and tassles with the Class of 2020 on it last year. Well, with no Tourney to look forward to the MDI parents stepped up and put these basketballs on the poles as the Lady Trojans were getting ready to play the Eagles Tuesday night!
The best part? The players had no idea they were there! We all wish we were on the bus to find out their reactions! As for me? I'm such a softy I have a giant lump in my throat and tears in my eyes writing this story!
MDI Basketball Signs