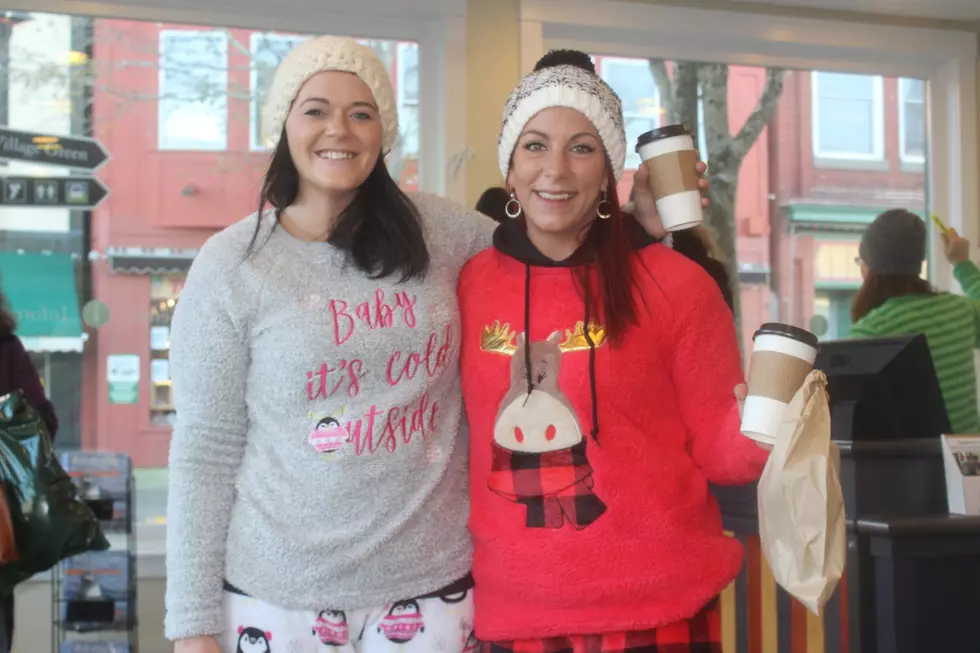 Pajamas on Parade in Bar Harbor [PHOTOS]
25th Annual Bar Harbor Pajama Sale November 9, 2019 Photo Chris Popper
Saturday, November 9th was a great day in Bar Harbor! The streets were lined with pajama clad shoppers, there was the 11th Annual Bed Races held in front of a huge 3-4 person deep Cottage Street!
I was broadcasting in the Chamber of Commerce's Visitor's Information Center on the corner of Cottage and Main Street and had a great view of everyone in their pj's! Then leading the bed parade, I remarked I felt like a tourist, walking down the middle of the road in August! (Only this time it was allowed and we were following a police car!)
Check out some of the people and dogs in their finest attire! And with temperatures hovering around 21degrees at 6AM I'm glad people followed my advice and wore flannels rather than their baby making pajamas!
More From WDEA Ellsworth Maine