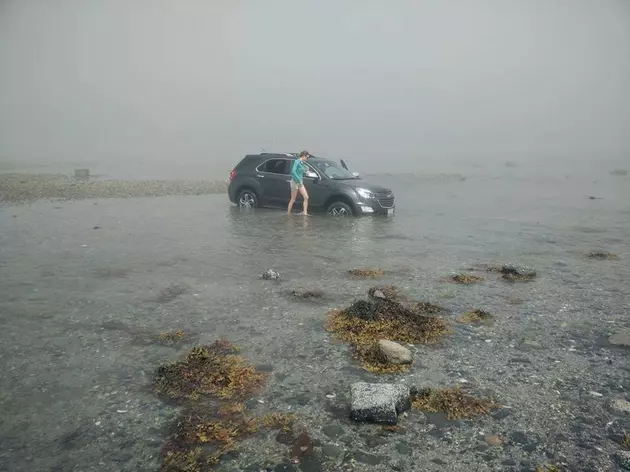 Ocean 1, Car 0 In Battle Of Bar Island
Photo Jimmy Lee
In the annual battle of cars vs. the Atlantic Ocean, the Atlantic Ocean won, as it normally does! This car decided to take a swim on Monday.
Bar Island isn't that great of a place is it? I have to admit I have never been there, but I will tell you one thing, I'd never drive my car out there, especially when this sign is by the ramp leading out there.
Thanks to Jimmy Lee for the photos!
More From WDEA Ellsworth Maine