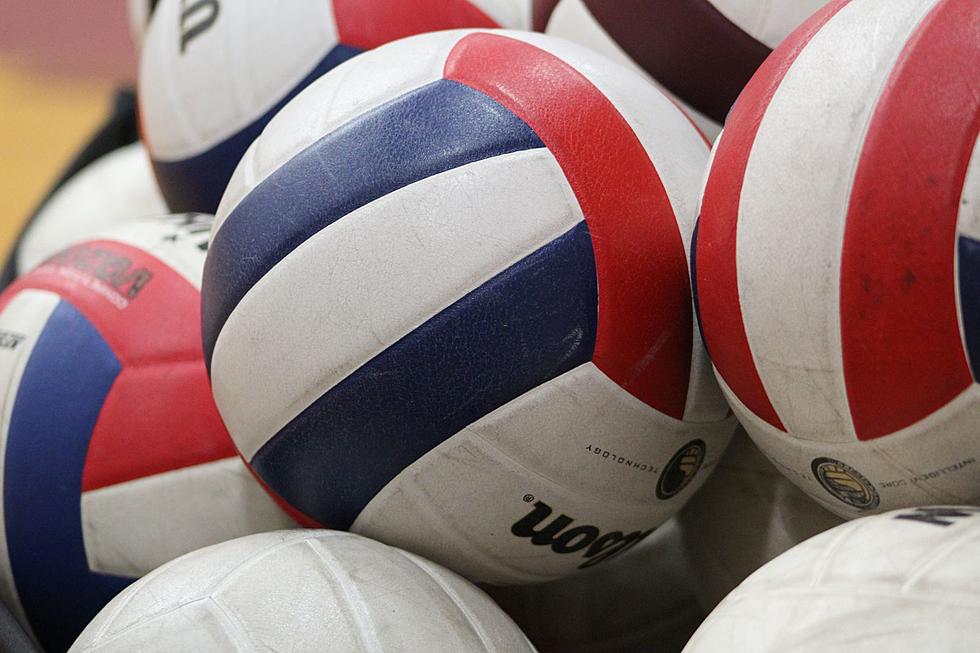 MDI Volleyball Falls to Cape Elizabeth in Quarterfinals on Saturday
Photo Chris Popper
The 6th seed MDI Trojans Volleyball Team saw their season come to an end on Saturday, October 26th when they fell to the 3rd season Cape Elizabeth Team in straight sets 25-18, 25-12, 25-8.
According to Coach Corey, " We started out strong in a back and forth first set until Cape pulled away at the end.  I think we caught them by surprise and had opportunities to close it out but couldn't capitalize.  Cape closed it out in straight sets after that.  Overall, I think the season was a success, especially considering where we were last year, and where we started the season.  The girls have improved a lot over the last two months, both as volleyball players and as leaders.  We will miss our seniors Ruby, Kate, and Emily; and they did a great job this year.  The contributed both in games and as captains and were a huge part of our success.  We should return a strong core group and look forward to what next season can bring."
MDI finishes the season 8-7.
Ruby Brown: 5 kills, 5 digs
Emily York: 1 ace, 4 kills, 1 block
Kate Hoff: 3 kills, 1 assist, 1 dig
Victoria Del Cid: 9 assists, 7 digs
Leah Carroll: 2 kills, 2 blocks
More From WDEA Ellsworth Maine