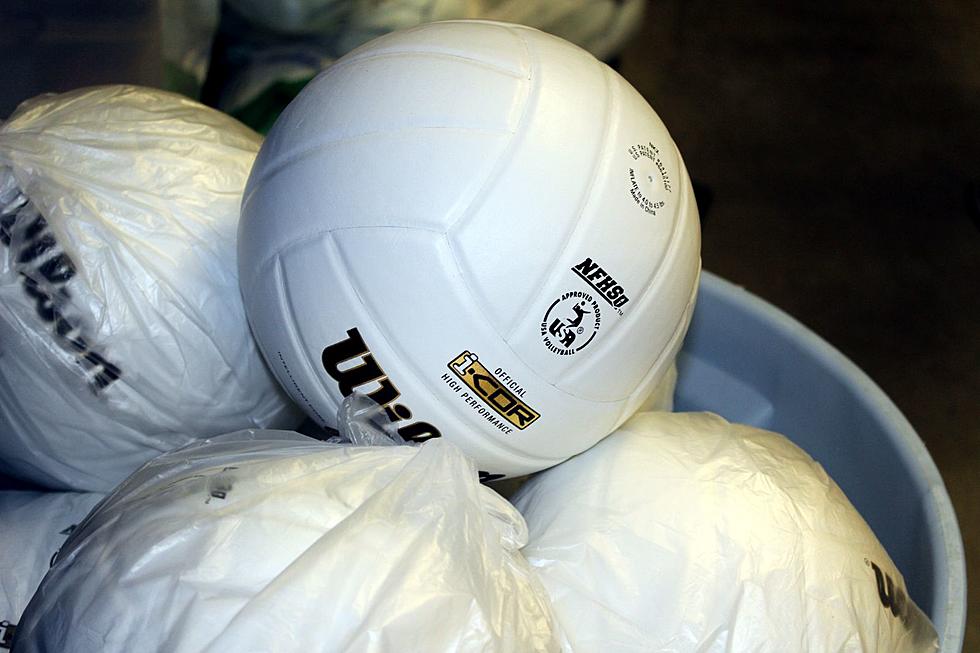 MDI Volleyball Defeats GSA 3-1
Photo Chris Popper
The MDI Volleyball Team scored a 3-1 upset victory over the George Stevens Academy Eagles on Tuesday, September 14th in Blue Hill. The individual game scores were 25-18, 28-26, 25-27, 25-19. The loss was GSA's 1st of the season.
According to Coach Corey
After our disappointing loss against Nokomis last week MDI regrouped Monday with a team meeting and a strong practice.  Against a very tough GSA team MDI played their best team volleyball of the season.  They never got down, they worked together, they felt united.  Whatever GSA dished out they were ready for.  Even after losing the third set, something that has plagued us in the past, they rebounded with a solid victory to close out the match.  Overall the most that this group has felt like a team and it showed.  It felt like a playoff atmosphere in the gym, which after a year of no fans, was a great feeling.  We still have a lot of work to do as a team but took a big step forward last night. The match was a lot of fun to watch!  If you missed it be sure to catch us on Thursday as we take on Brewer.
 MDI Stat Leaders
Addy Boyce: 6 aces, 4 kills, 3 blocks, 10 assists, 10 digs
Bailey Goodell: 2 aces, 5 kills, 3 blocks, 1 assist
Maddy Ford: 3 aces, 6 kills, 2 blocks, 2 digs
Meredith Cook: 24 service receptions, 11 digs
MDI is now 2-2 and will play host to Brewer on Thursday, September 16th.
GSA is now 3-1 and will play at Machias on Thursday, September 16th
More From WDEA Ellsworth Maine