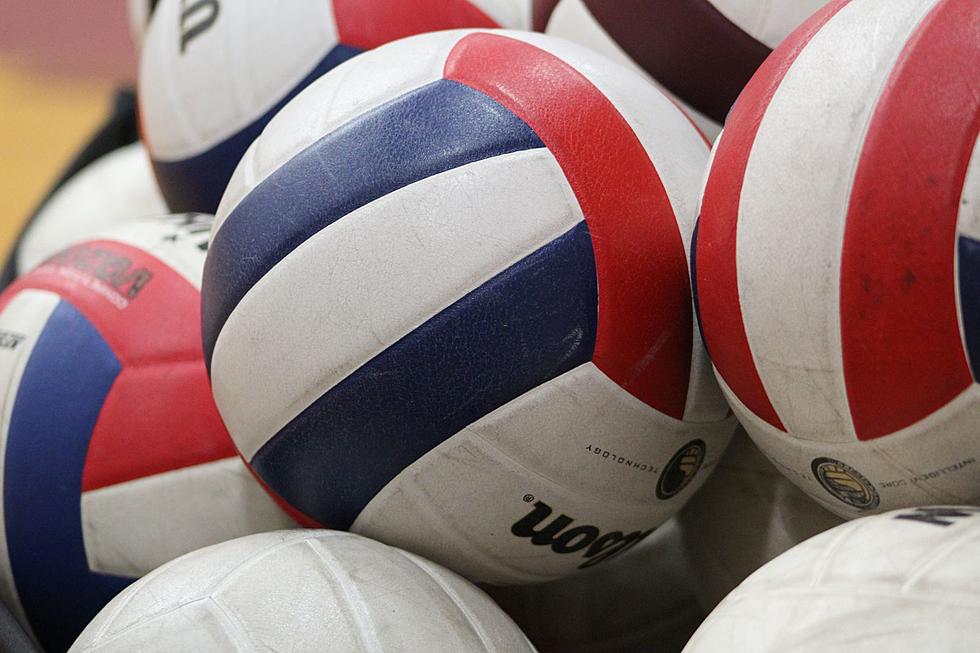 MDI Volleyball Beats Ellsworth 3-0 In Very Close Games
Photo Chris Popper
The MDI Volleyball Team outlasted a tough Ellsworth Team on Wednesday, September 26th at Katsiaficas Gymnasium in Ellsworth. Although the final score was 3-0, the games were incredibly close with the set scores 25-22, 25-23 and 31-29.
According to Coach Corey from MDI
Well anytime MDI and Ellsworth play each other it almost always results in a hard fought match, with this one no exception. MDI had to come from behind all three sets to win, which included making up 9 and 6 point deficits. I think this showed real mental toughness on the part of the team, something we had struggled with all season. Playing Ellsworth really brought it out in them. The third set was the best and showed their tenacity. Down 24-20 they did not play it safe, took some risks, and managed to tie a game that would go back and forth until MDI emerged victorious 31-29. I hope everyone comes out to watch the rematch at MDI on the 10th of October!
Ruby Brown: 5 aces, 4 kills, 1 block, 4 digs
Kate Hoff: 2 aces, 8 kills, 3 blocks
Julia Link: 5 aces, 2 kills, 7 assists, 1 dig
Victoria Del Cid: 3 aces, 13 rotation points, 13 assists, 3 digs
Ellsworth Stat Leaders include
Sam Simmons: 12 kills 3 blocks

Olivia Robidoux: 11 kills 3 blocks

Olivia Dyer: 24 assists, 7 aces

Sophia Petros: 8 digs, 7 aces

Kristen Omlor :7 digs, 4 aces
MDI is now 2-5 and will play at Cony on Saturday, September 29th at 12:30PM
Ellsworth, now 2-5 plays host to Brewer on Tuesday, October 2nd at 5:30PM
More From WDEA Ellsworth Maine