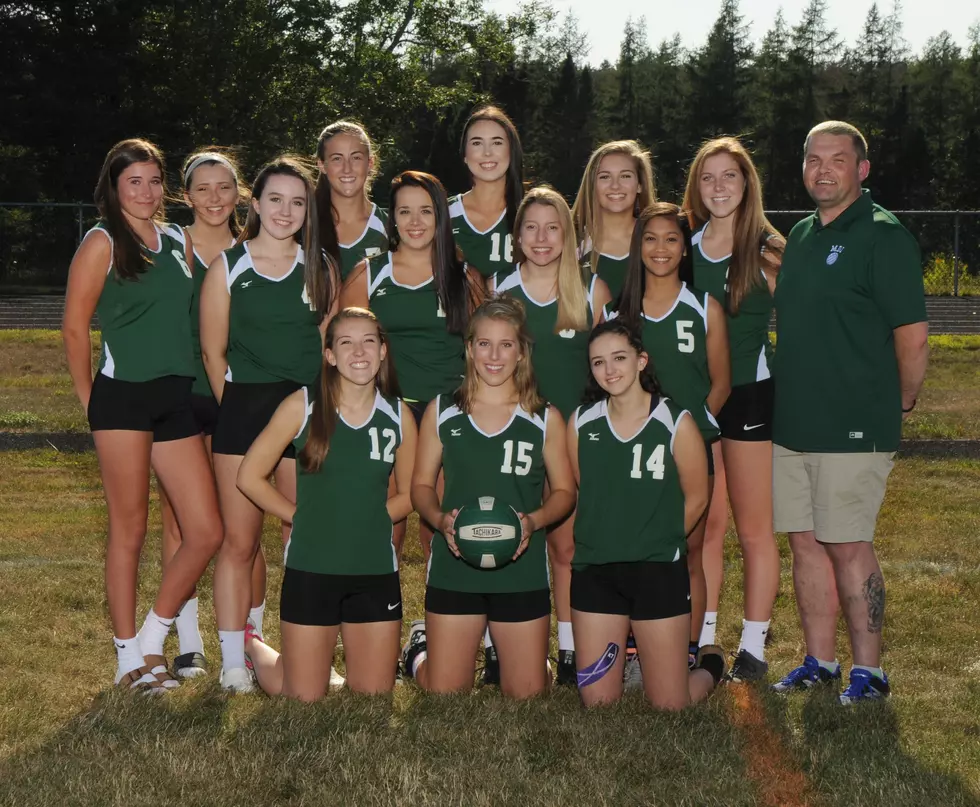 MDI Volleyball Beats Cony 3-1
Photo MDI High School
The MDI Volleyball Team traveled to Augusta Tuesday afternoon, beating Cony 3-1. The Trojans lost the 1st set 8-25 but then won the next 3 sets, 25-14, 25-17 and 25-23.
MDI was led by Mackenzie Hanna with 3 Aces, 8 Kills, 1 Block and 8 Assists. Julia Watras had 7 Aces and 13 Assists. Dori LeMoine had 2 Aces ,5 Kills and 1 Block.
MDI now 8-4 will play Ellsworth on Wednesday, October 11th at 5:15. It's Senior Day for the Trojans, the last regular season home game for Mackemzie Hanna, Dori LeMoine, Megan Moore and Sara Todd.
Cony is 7-5 and will play at Cheverus on Monday October 16th at 5:30 PM.
Thanks to Coach Richie Grant for the information
More From WDEA Ellsworth Maine