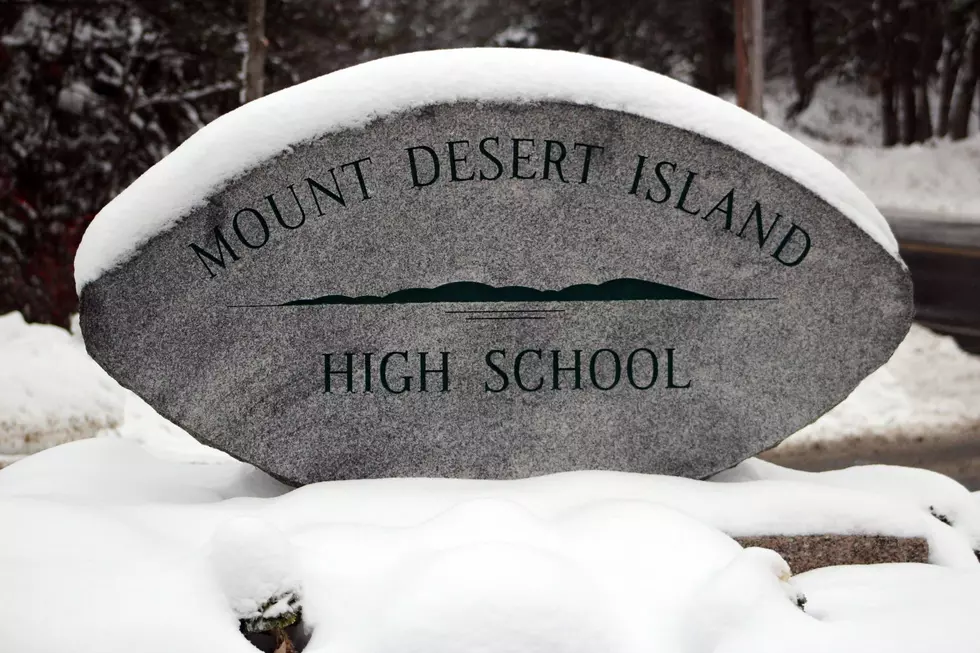 MDI Senior Recognition Night [PHOTOS]
Photo Chris Popper
The MDI High School Athletic Department held its Senior Recognition Night on Monday, February 4th, to recognize the Seniors and their parents from the Wrestling, Indoor Track and Girls Basketball programs.
It's a great, simple ceremony, recognizing the time, effort and sacrifices that parents have made . Here's what was read
"To the parents: We would like to offer a sincere "Thank You"! Your lives have revolved around practices, home and away contests, rescheduled events and the list goes on and on. Your patience, commitment and support of the MDI Athletic's programs are very much appreciated.
To our seniors: You have provided outstanding leadership, dedication, and sportsmanship to your underclassmen as well as to the Island community. We would like to wish you all the best of luck in your future endeavors."
At that point, the individual athlete's name was called out and they presented their parent(s) with a flower.
Thanks to Kaitie Tompkins who took these photos while I was reading the above
Here are the photos from the event
Indoor Track - Israel Del orbe de la Cruz
Indoor Track - Gilbert Isaacs
Indoor Track Grace Rodick
indoor Track - Teressa Rozenski
Indoor Track - Olivia Watson
Girls Basketball - Linsdsey McEachern
Girls Basketball - Julia Watras
Girls Basketball - Alexis Clarito
Girl's Basketball - Maddy Candage
Girls Basketball - Hannah Chamberlain
Girls Basketball - Zoe Parker
Not present was Dre Reid from the Indoor Track Team
More From WDEA Ellsworth Maine