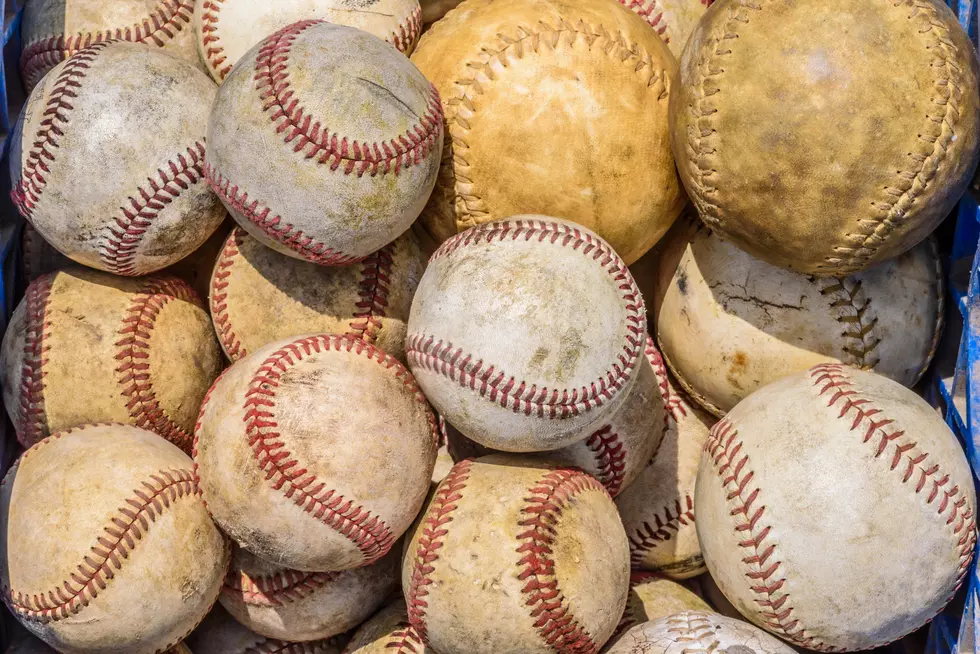 MDI Baseball and Softball Fall in Prelims
Getty Images/iStockphoto
The MDI Baseball and Softball Teams fell in their respective prelim games in Bar Harbor on Tuesday, June 4th. The Baseball team fell to John Bapst 1-0 while the Softball team fell to Erskine Academy 4-2
The Crusaders scored the lone run of the game in the top of the 4th.
Sam Mitchell was the tough luck losing pitcher for MDI, throwing a complete game. He allowed 6 hits and struck out 1 while walking 1.
Ethan Newcomb picked up the win for John Bapst. He threw 6 innings allowing 4 hits while striking out 7 and walking 1. Alec Gagnon picked up the save for the Crusaders throwing the 7th inning, striking out 1 without allowing a hit.
For MDI Sam Keblinsky, Quinten Pileggi, Kyle Nicholson and Alex Foster each had a single
For John Bapst, Newcomb and Ben Southwick each had a double. Sam Harman had 2 singles. Gagnon, and Garrett Kirlin each had a single.
MDI's season ends with a 8-9 record.
John Bapst, the #12 seed, (8-9) will play the winner of the #4 Medomak Valley-#13 Caribou prelim game in the Quarterfinals.
Erskine Academy scored 1 run in the 3rd, 2 in the 4th and 1 in the 5th innings. MDI cut the score in half, scoring 2 runs in the bottom of the 6th inning, but weren't able to close the gap further.
Lindsey McEachern pitched a complete game for MDI, allowing just 5 hits and 4 runs, although just 1 run was earned. She struck out 15 and walked 1.
Kayla Hodgkins pitched a complete game for the Tigers. She struck out 15, and didn't walk a batter. She allowed 5 hits and just 1 run was earned.
Maddie Neale had 2 of MDI's hits, including a triple. McEachern had 2 singles. Mackenzie Dyer had the Trojan's other hit.
Lydia Bouche, MaKenzie Strout, Madison Boynton, Chiara Mahoney and Summer Hotham all had singles for Erskine Academy.
MDI's season comes to an end with a 9-8 record. Erskine Academy, (9-8) will play the top seeded Brewer Witches (14-2) in the Quarterfinals.
More From WDEA Ellsworth Maine