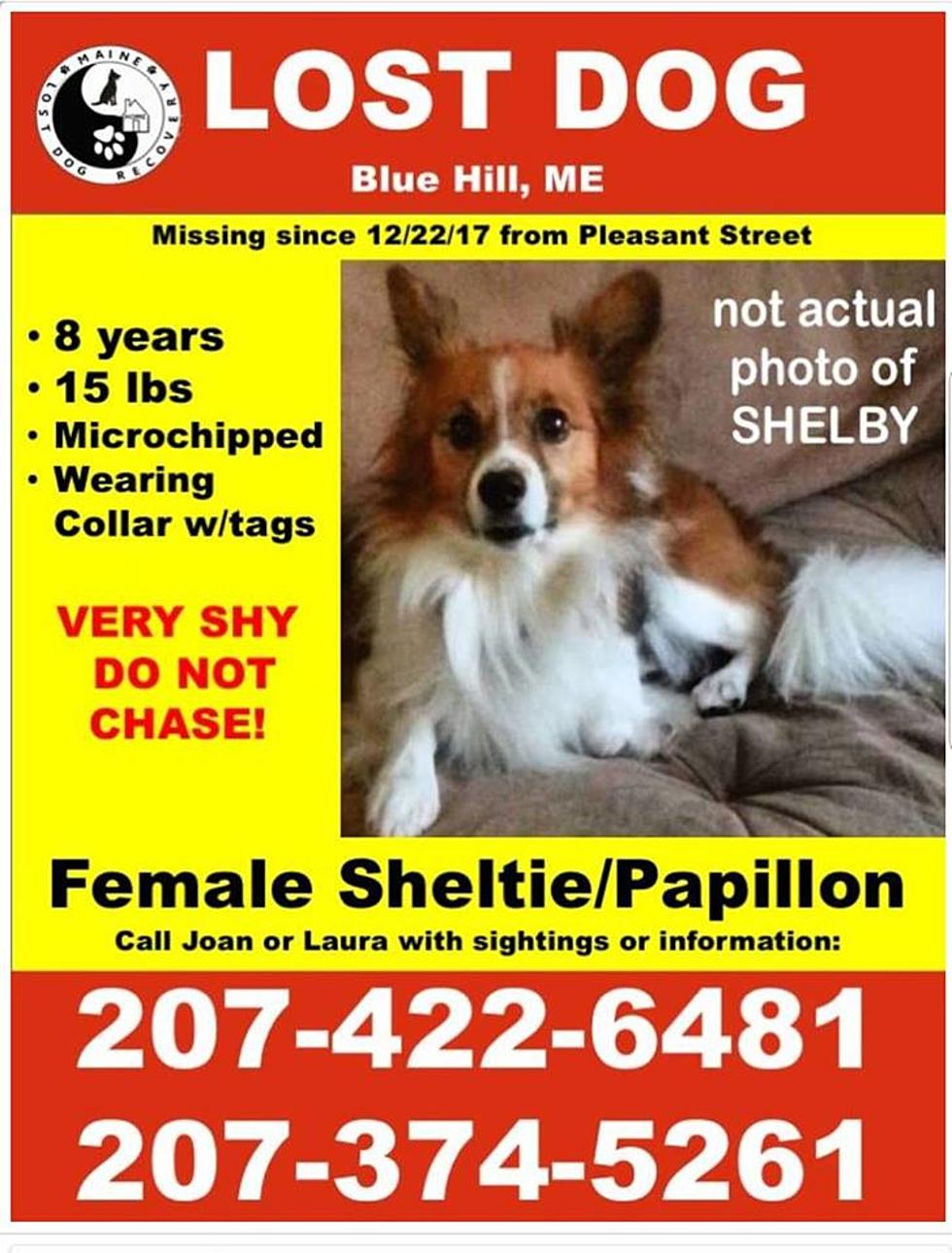 Photo Maine Lost/.Found Dog via Facebook
This is a terrible situation! Imagine taking your dog to the groomers so she would look and smell nice for Christmas and instead find yourself frantically looking for your dog!
Shelby is a female sheltie/papillon mix who took off from her groomer's yesterday on Pleasant Street in Blue Hill. She weighs 15 pounds, is microchipped and was wearing a collar with her name on it.
She is very shy so do not chase her! If you have any information, please call Joan at 207-422-6481.
Note this is not an actual photo of Shelby, but it was the best that Maine Lost/Found Dog Alert had to get the poster up, and give you an idea of what Shelby looks like.
More From WDEA Ellsworth Maine