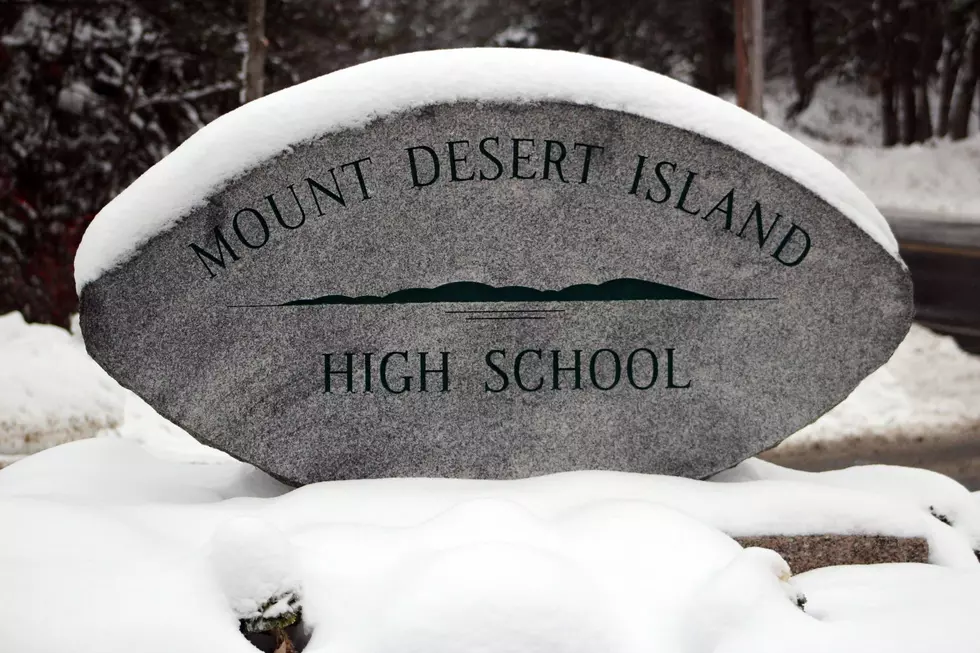 Friday April 10th Update From AOS 91 Superintendent Dr. Marc Gousse
Photo Chris Popper
Dr. Marc Gousse sent out the following email to staff and students on Friday, April 10th. Unfortunately if you don't have a school email, I don't believe you will receive it. He has authorized the updates to be forwarded to me, so they may be shared with you! Here's the Friday, April 10th update
Dear Families and Friends,
This past Wednesday evening Governor Mills and Commissioner of Education Makin released a recommendation for all public schools statewide to continue provide remote learning through the end of the 2019-2020 school year.  Ultimately this announcement means that our students will likely not return to our school buildings for the remainder of this school year. Given this information, I will be recommending to the MDIRSS AOS # 91 school board that we continue remote learning for our students through the end of the present school year.  To that end, it is important that students remain connected with their schools and teachers, and complete their remote learning assignments for the remainder of the year.
Unfortunately, given this announcement, MDIRSS AOS # 91 students, and those from school districts across the State, will be missing out on our Spring activities and many of the events and traditions we celebrate at this time of the year.  I recognize this is very frustrating for our students and families, and our principals and staff are actively planning for alternative methods for recognizing and celebrating many of our traditional ceremonies and activities.
I wish to remind everyone we will be holding the upcoming April break (week of April 20 - 24) as scheduled.  In order to support and assist students and families during the April vacation the food service program will be providing a bulk delivery to families and we have worked with community partners to provide enrichment activities during this brief period. During the April break, MDIRSS students and families will have access to classes and activities offered through a virtual Family Arts, Culture and Nature Camp linked to the district website. There will be activities for K-4 and middle school students to do by themselves or with their family. All activities are offered free of charge. Although there are online components, there are also lots of offline suggestions. The schedule will be posted for sign ups on the district's MDIRSS.ORG website by the end of the day on Wednesday April 15th. Please note: some activities require pre-registration. The MDIRSS virtual Family Arts, Culture and Nature Camp has been designed in collaboration with Camp Beech Cliff, SFOA, Artwaves and the MDIRSS arts, music, world language and PE teachers. There is no cost to students/families.
In closing, thank you all for the continued support and assistance you are providing for children and know, you are not alone.  Together, we will get through this challenge by staying healthy in body, mind and spirit while remaining supportive of one another. Please enjoy your weekend - stay healthy and safe and look for an update early next week following the AOS school board meeting.
Marc Edward Gousse, Ed.D.
MDIRSS AOS # 91 Superintendent of Schools
Enter your number to get our free mobile app
More From WDEA Ellsworth Maine