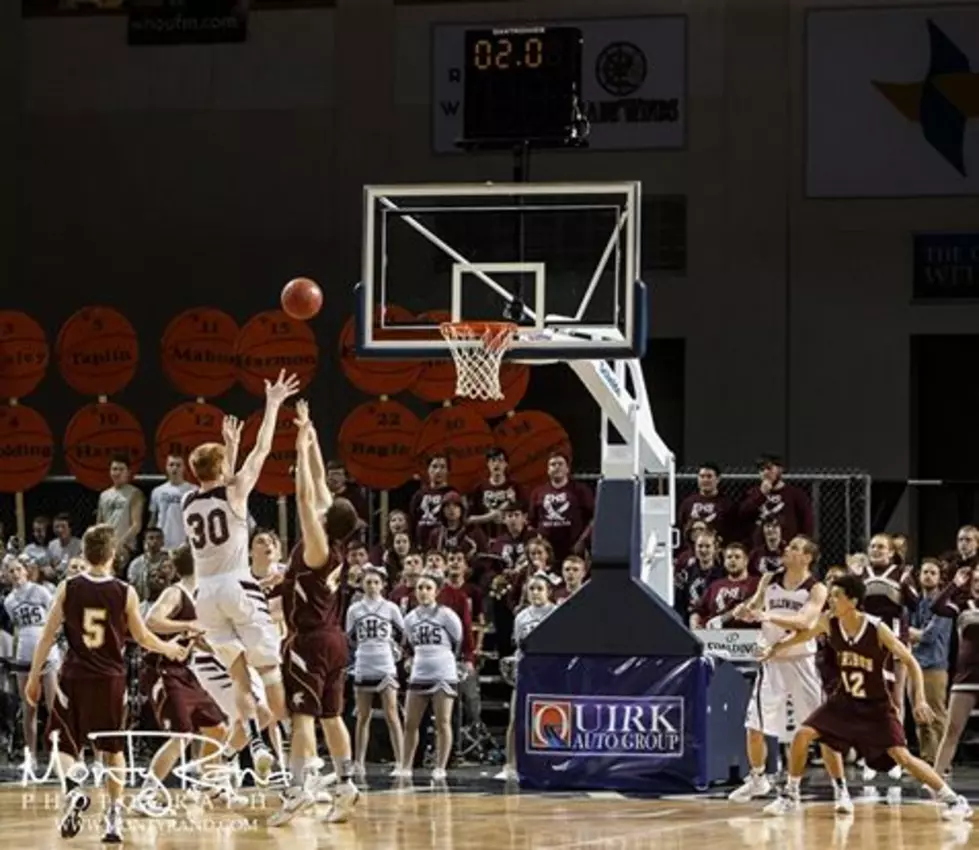 Ellsworth Fans Are You Ready For Wednesday?[VIDEO]
Photo Courtesy Monty J. Rand
The Ellsworth Eagles Boys Basketball Team take on the Caribou Vikings on Wednesday, February 20th in the semifinals at the Cross Insurance Center at 2:05.
The last time the Ellsworth Boys played Caribou in the semifinals was back on February 17, 2016. The ending was spectacular!
Here's the audio of the game tying shot and the winning shot
The game never would have gone to overtime without some very heady moves in the 4th Quarter. Nick Bagley set his feet and allowed Caribou's Donovan Savage to charge into him, and an offensive foul was called on Savage. Bruce St. Peter missed two free throws in the final minutes of regulation, but thanks to a Caribou playing stepping over the line, he was able to take another free throw and sank it. Then there was Bryce Harmon's game tying 3 point shot from just over half court with 1.3 second left!
Then the winning shot by Bruce St. Peter with the lone basket in overtime!
More From WDEA Ellsworth Maine