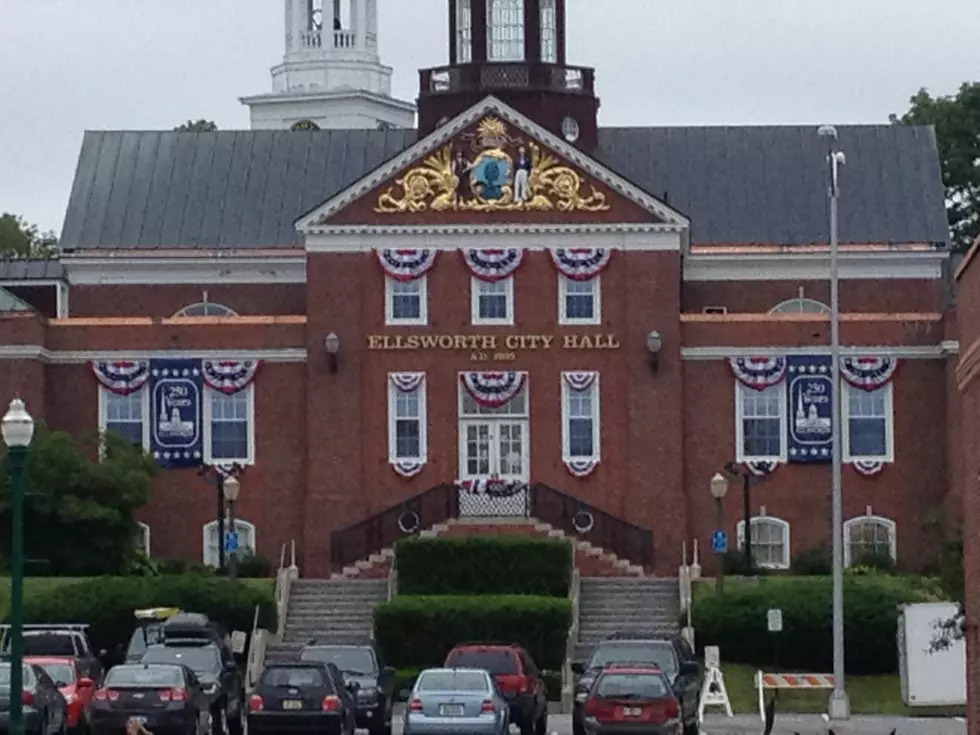 Ellsworth City Council's Failure to Approve School Budget Monday Will Cost City at Least $5000
Photo Credit - Chris Popper
The Ellsworth City Council only had 5 members present (Councilors Miller and Lyons were excused) at their regularly scheduled meeting on Monday, May 16th. On the agenda was the City's approval of the School Budget.
After researching the Charter, it was determined that an affirmative budget vote would require 4 yes votes, and it was not a majority of the members present, which would have been 3 votes. This was further compounded by Councilor O'Halloran's declared conflict of interest as his wife is employed by the Ellsworth School Department.  Council Chair Hamilton's wife is also employed by the Ellsworth School Department but Councilor Hamilton noted that the Council votes yes or no on the total budget, and not on line items, therefore it is up to the School Board to approve line item expenditure. None of the other Councilors present, questioned the conflicts. So with Councilor O'Halloran not voting there were only 4 voting members, Councilors Hamilton, Blanchette, Hanson and Kaplan.
Now remember for the budget items to pass, it would take a unanimous vote. That didn't happen, as some of the school budget items failed by a vote of 3-1, with some items passing 4-0. Councilor Kaplan cast the vote against the passage of the items The net result was that the school budget failed.
Now what does that mean?
Any Ellsworth resident who has cast absentee ballots for the school budget validation - those ballots will not count. All other absentee ballots will count.
The Ellsworth City Council will hold a meeting before their budget meeting on Monday, May 23rd, and take up the School Budget again, with more councilors present. But, the delay will result in Ellsworth citizens not being able to vote on the school budget validation with the election on June 14th. In essence, there will need to be a special election, likely in the 2nd week of July. In talking with the City Clerk's office, it was determined the cost of this would be approximately $5000.
Because the Ellsworth budget runs July 1- June 30th, the Ellsworth City Council will have to also vote on a resolve to allow the Ellsworth School Department to continue operating under their current 2021-22 expenditures until the new budget is approved by both the Council and Citizens.
In listening to Interim and as of July 1, permanent Superintendent Katrina Kane explain the budget, the net cost to taxpayers is up 1.36% with the majority of the increase, coming from the increase in electricity, $71.000 at the Elementary and Middle School and $97,000 at the High School.
If you want to watch the meeting you can view it below. The budget discussion begins at the 20:20 mark
More From WDEA Ellsworth Maine