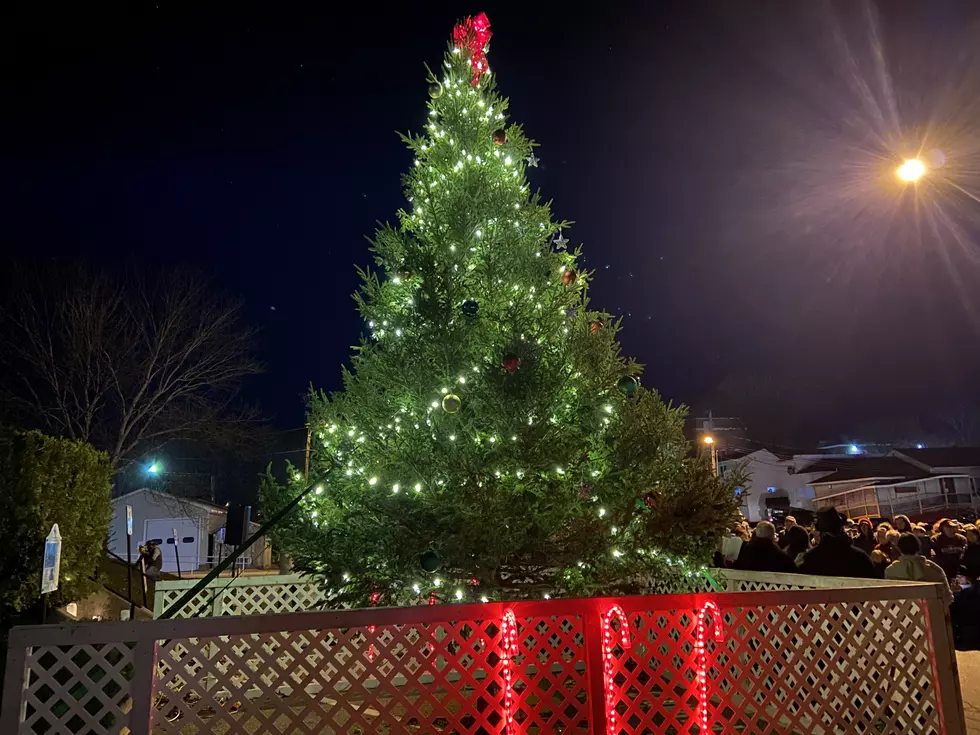 Ellsworth Christmas Tree Lighting Saturday November 25th and Parking Restrictions
2022 Ellsworth Christmas Tree Lighting November 26, 2022 Photo Chris Popper
This Saturday, November 25th the City of Ellsworth will light their 2023 Christmas Tree. The actual lighting will take place at 5 p.m. in the City Hall Parking Lot, but there are free, family-friendly activities leading up to the lighting, starting at 3 p.m.
Activitie including Letters to Santa and fun games, will take place from 3pm until the tree is ready to be lit at 5pm. Stay warm with hot cocoa, cookies, and fire pit tables. There  will be a raffle drawing to choose a child to turn on the tree lights.
I'm told the 8th Grade Class from Ellsworth Middle School will have a table of goodies! Donations towards the class trip  and graduation will greatly be appreciated
The 2023 Christmas tree was provided by Ellsworth resident Dale Sprowl, who graciously approached the City to offer a tree on his property as the official City Christmas Tree. James Zuhlke, from Zuhlke Tree Service, generously donated the labor necessary to cut and move the tree from the Sprowl property to City Hall Plaza. R.F. Jordan supplied piping material for the tree base and the City's Public Works Department worked extra hard this year installing the new, sturdy base for the tree.
To make it safe for everyone, the Ellsworth Police Department will be restricting parking in the area beginning on Saturday morning
There will be No Parking allowed inside the sectioned off area. This includes Store Street from John Edwards to the Camden Bank Parking area, Franklin Street between Main St. and Store St., and part of the lower City Hall parking lot across from the tree. The closure to traffic and set up for the event will begin Saturday morning. The area will remain closed until after 5 p.m. on the 25th.
Check out the photos from the 2022 Lighting!
2022 Ellsworth Christmas Tree Lighting
Christmas in Ellsworth sponsored a family gathering from 3 to 5 p.m. in the Franklin Street Parklet followed by the Christmas Tree Lighting at 5 p.m. on Saturday, November 26th
Gallery Credit: Chris Popper
More From WDEA Ellsworth Maine