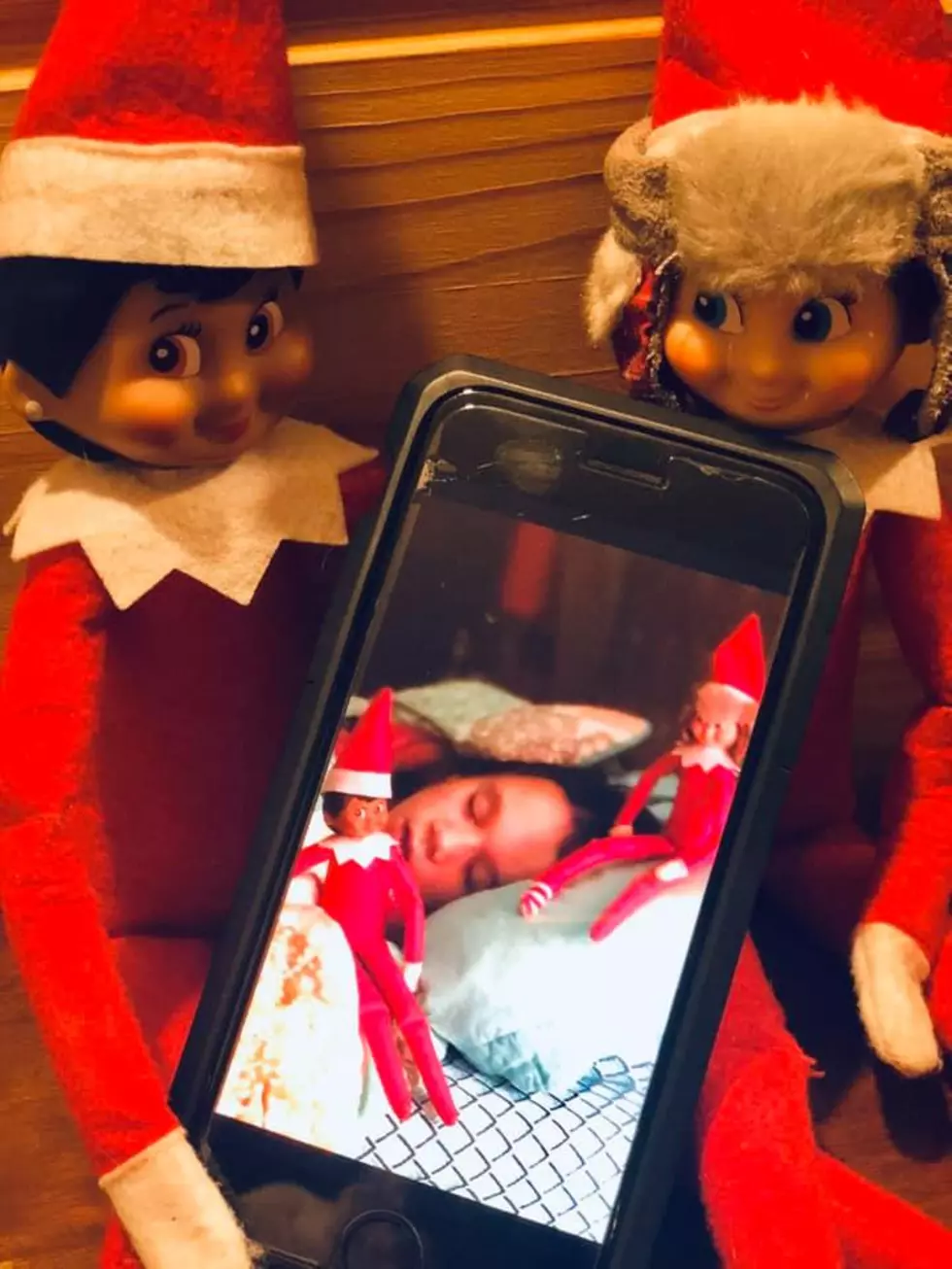 Elf on A Shelf December 4th and 5th Through the Years
Photo Angie Chamberlain
We have had such a great time with Elf on a Shelf over the last 7 years, but unfortunately the children have grown and the Elf doesn't come anymore. We've compiled all these photos and captions in the hopes that it might bring you some happiness and fond memories as you look through them, or inspiration in case you are doing Elf on a Shelf with your littles. Happy Holidays!
Have a look at Elf on the Shelf photos we have posted on December 4th and 5th through the years
From December 5 2016
It's obvious that these Elves on the Shelf are somehow related to the Keebler elves! How else do you explain their baking of green wreath cookies?
From December 5 2020
Cornhole is the rage and our 2 little elves decided that they'd stay busy with a rousing game!
December 5, 2019
Marty and Merry must have used some "Elfin magic" to figure out the passcode on the IPhone as they decided to take a "sELFie"
December 4, 2020
Here's hoping that Marty and Merry are bringing a little luck to their person!
From December 4 2019
It seems that our little elves, Marty and Merry were looking for the perfect nose for their snowman. They went through quite a few carrots looking for that "just right" nose. Ones that didn't pass muster went to the snowman nose rejection center!
Somehow I just don't think I'll ever look at shredded carrots the same way ever again!
And from December 4th 2016
The Elf on a Shelf can be whimsical, and silly, but sometimes they can teach a life lesson, which is what Marco and Henry are doing today. The lesson... Pay it Forward! They also are teaching the lesson of doing your chores and earning an allowance, as Santa "paid" them for brushing the reindeer, which can't be an easy job with all those antlers! But rather than spending the money Marco and Henry are giving it away, so their little person can in turn pay it forward and do something nice for someone else!
More From WDEA Ellsworth Maine