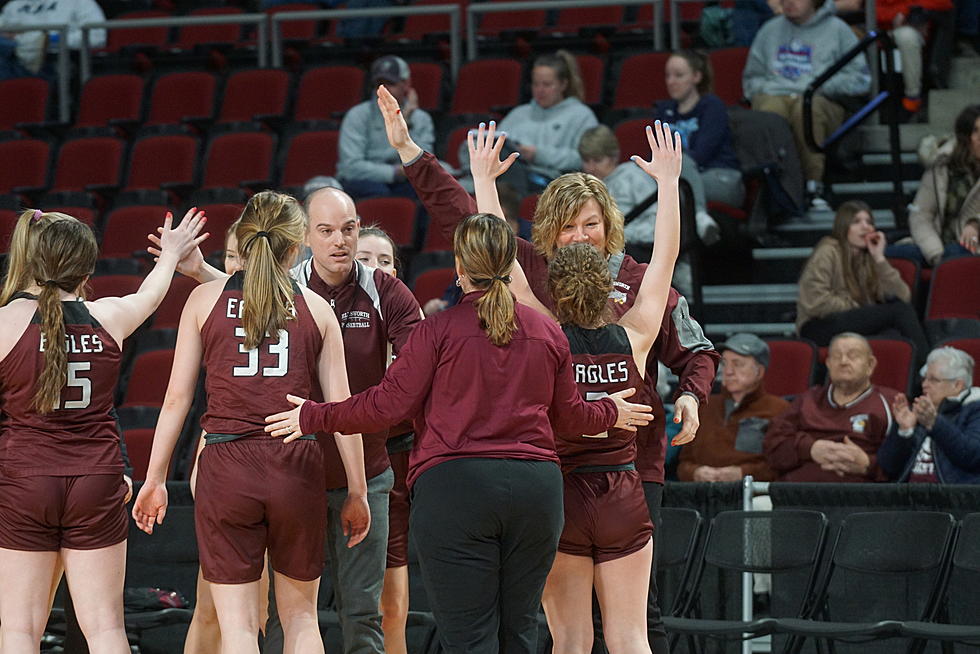 EHS Girls Basketball Hype Reel from Molly Smith – Freshman at EHS [VIDEO]
Ellsworth-Caribou Girls Basketball Photo Chris Popper
I first met Molly Smith 7 years ago, when she was a 2nd grader at Hancock Grammar School and they were doing the Postcard Challenge, attempting to receive a postcard from every State! It was a wonderful unit
Flash forward to this past weekend and Molly came up and reintroduced herself to me at the High School Basketball Tournament. She is now a freshman at Ellsworth High School and an aspiring photographer! She definitely has a future and she's been working on making hype videos! Check out her latest in honor of the Ellsworth High School Girls Basketball Team!
She's got a great future and the Media Arts Program at HCTC should be snatching her up!
You can check out Molly's Instagram Page to see more of her great work!
Ellsworth Eagles vs. Old Town Coyotes
The Ellsworth Eagles defeated the Old Town Coyotes on Wednesday, Feb. 22, 2023, at the Cross Insurance Center in Bangor.
More From WDEA Ellsworth Maine