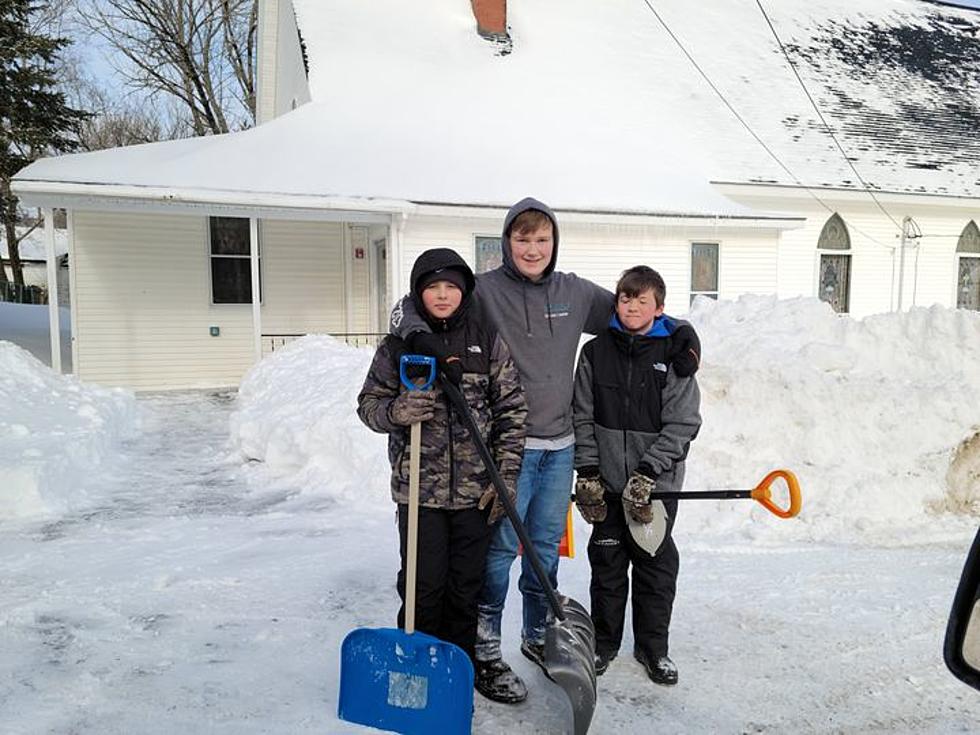 Baileyville Snow Dragons Honored
Photo - Bob Fitzsimmons
Baileyville is a small town in Washington County. According to the 2020 census, there were 1318 residents living there. They are lucky to have one of the most community-minded police chiefs in the State of Maine, in Bob Fitzsimmons. Now, you may be asking what is a Snow Dragon, and why were they honored?
First, understand that the High School that students attend is Woodland High School, a combined junior-senior high school. The athletic teams are the Dragons.
Secondly, like most small Maine towns, the majority of the residents are older, and like most of us who are older, have difficulty removing snow when Mother Nature dumps it on us.
Thirdly, Chief Fitzsimmons recruited a bunch of volunteers, 13 of them, who attended Woodland and they were dubbed the Snow Dragons. They voluntarily cleaned driveways of those who needed help. It's what Mainers do best, taking care of other Mainers and those they love. It's what makes Maine such an amazing place to live.
So the Snow Dragons took care of removing the snow. Chief Fitzsimmons took care of the Snow Dragons, with the help of the community!
They were invited to a pizza/bowling party on Saturday. All donated. Chief Fitzsimmons even ate a piece of veggie pizza, shocking his system with healthy vegetables much to the delight of the Snow Dragons.
At the party, one lucky Snow Dragon was going to win their choice of a lifetime hunting and fishing license or a free driver's ed class.
Except the community, recognizing the work of the Snow Dragons donated enough money, that not only did 1 Snow Dragon won their choice, EVERY SNOW DRAGON won their choice. Yep, all 10 won!
And if that doesn't make you tear up a little, I'm not sure what will. 10 young Mainers did something good for their neighbors all winter, without the thought of being rewarded. The Community, recognizing their efforts, through Chief Fitzsimmon's social media postings through the Town of Baileyville Police Department's Facebook Page recognized these 10 Snow Dragons in a meaningful way.
Congratulations to all! And Chief... We hope your not in too much distress from that piece of veggie pizza!
Maine's 20 Largest State Parks by Acreage
Maine's 42 state parks and historical sites
saw over 3 million visitors
in 2021. These popular spots just continue to remain quite popular. They are also extraordinarily diverse to one another in their own right, including the size.
Here are the 20 largest state parks in Maine based on acreage.
Note:
Baxter State Park
has been omitted since it's not run by the Maine Bureau of Parks & Public Lands.
More From WDEA Ellsworth Maine