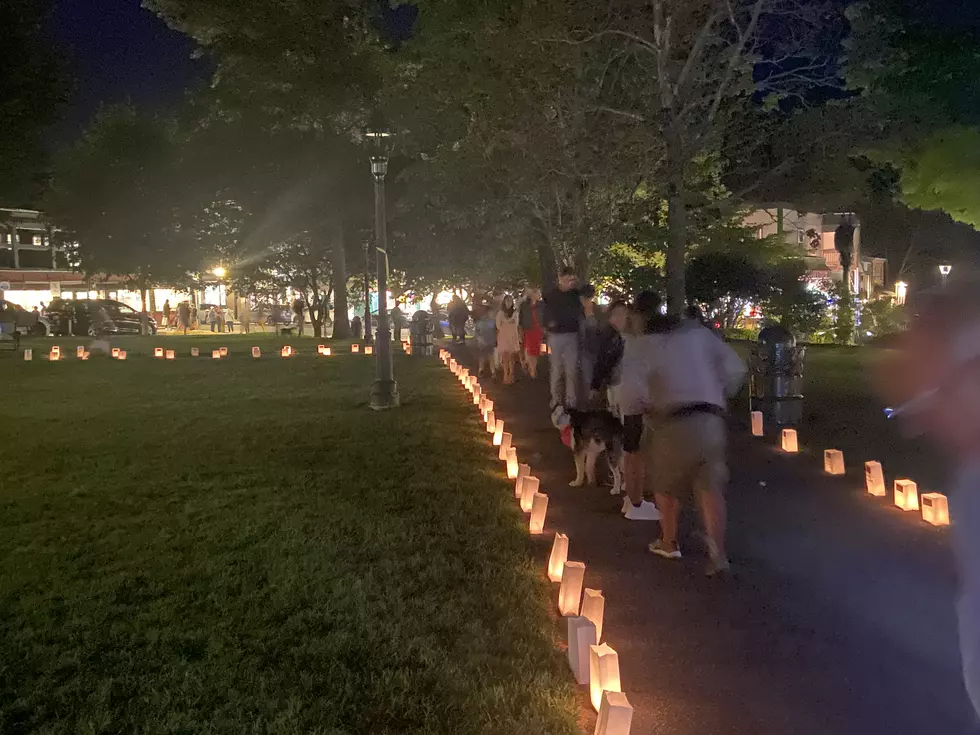 21st Annual Carol Dyer Memorial Luminaria Evening Saturday August 13, 2022 [PHOTOS]
21st Annual Carol Dyer Memorial Luminaria Evening August 12, 2022 Photo Chris Popper
The 21st Annual Carol Dyer Memorial Luminaria Evening was held on the Village Green in Bar Harbor on Saturday, August 13th.
Carol Dyer was the beloved children's librarian at the Jesup Memorial Library, who passed away many years ago from brain cancer.
It's been my pleasure and honor to be involved in this evening for the last 10 years. The 2022 evening was one of the busiest, with about 400 luminary bags lining the pathway at the Village Green. On the bags were names of those who are fighting cancer ( In Honor of) or with names who have lost their battle with cancer (in memory of).
All proceeds from this year's evening, organized by the YWCA of Mount Desert Island, were given to the Infusion Center at Mount Desert Island Hospital.
Alice French provided music throughout the evening while I read out names of those in the luminary bags.
Children played on the Village Green while the bags were placed on the walkways, but as the sky darkened, and the bags were lit, the evening became more somber as people remembered those who had passed or thought of those who were fighting.
As a 2-time cancer survivor this evening holds a special place in my heart. As I concluded the evening last night I asked those in attendance to join in my fervent prayer that the list of names in memory of wouldn't grow, as those fighting would survive their battle.
Check out photos from the night
21st Annual Carol Dyer Memorial Luminaria Evening - August 13, 2022
The 21st Annual Carol Dyer Memorial Luminaria Evening was held Saturday, August 13th on the Village Green in Bar Harbor
More From WDEA Ellsworth Maine