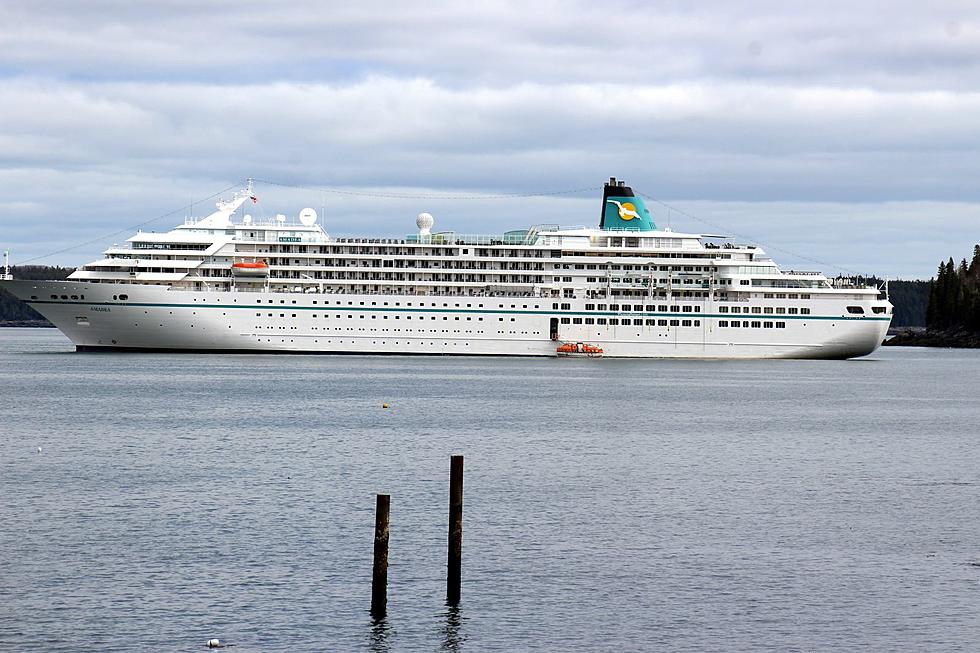 2019 Bar Harbor Cruise Ship Season Begins April 28
Photo Chris Popper
The first cruise ship of the 2019 season, the Zaandam is scheduled to arrive in Bar Harbor on Sunday, April 28th and the last, the Riviera is scheduled to arrive on Thursday, November 7th
It should be a busy season, with 14 arrivals in May,  19 arrivals in June, 19 arrivals in July, 19 arrivals in August, 56 arrivals in September, 48 arrivals in October and 2 arrivals in November.
4 ships are scheduled to arrive on Sunday, June 9th and Sunday, September 8th.
4 ships are scheduled to make their maiden voyage to Bar Harbor in 2019. The Mein Schiff 1 will arrive on Monday, September 23rd; the Riviera will arrive on Tuesday, September 24th; the Meravigli will arrive on Sunday, October 20th and Le Champlain will arrive on Thursday, October 24th.
The Queen Mary 2 will arrive twice in 2019, on Tuesday, September 3rd and Sunday, October 6th.
The Zaandam will make the most arrivals, with 24 scheduled in the 2019 season.
To see the entire schedule, click HERE.
All arrivals are subject to change and are weather dependent.
More From WDEA Ellsworth Maine