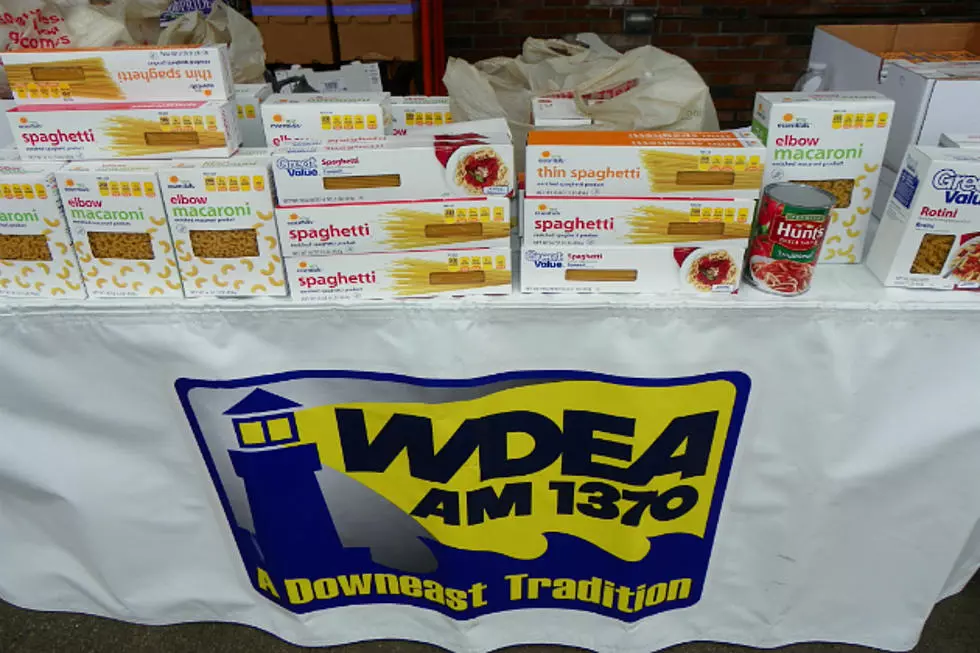 What a Pasta-rrific Day in Ellsworth!
Photo Chris Popper
Thank you! Thank you! Thank you! Thank you 8970 times! Through the generosity of Down East Maine, we were able to collect over 4 tons of pasta at the Ellsworth Hannaford on Saturday, February 9th during our 17th Annual Ton of Pasta Food Drive!
The day was bitterly cold and gale force winds were blowing, but thanks to you we were busy all 4 hours and the Loaves and Fishes Food Pantry, Emmaus Shelter and Bar Harbor Food Pantry were all the beneficiaries.
A special shout out to the crew from Ellsworth High School's National Honor Society who packed the pasta in the banana boxes, kept count of the pasta and provided us with lots of laughs!
The need for this pasta was intense! The Loaves and Fishes Food Pantry had had 29 new families come in for food during the Government shutdown. Combined that with the fact February's food stamps were given to recipients in January for February, and food banks are fearing they are going to be overwhelmed at the end of the month!
But you came through, and how! I'm always humbled on a day like today! It's just further proof, as if one was needed, that Mainers take care of Mainers and those that they love. And to all those who came up and spoke with me and told me how much you appreciate everything that WDEA does, on air and online, thank you. It makes all the long hours worthwhile.
More From WDEA Ellsworth Maine