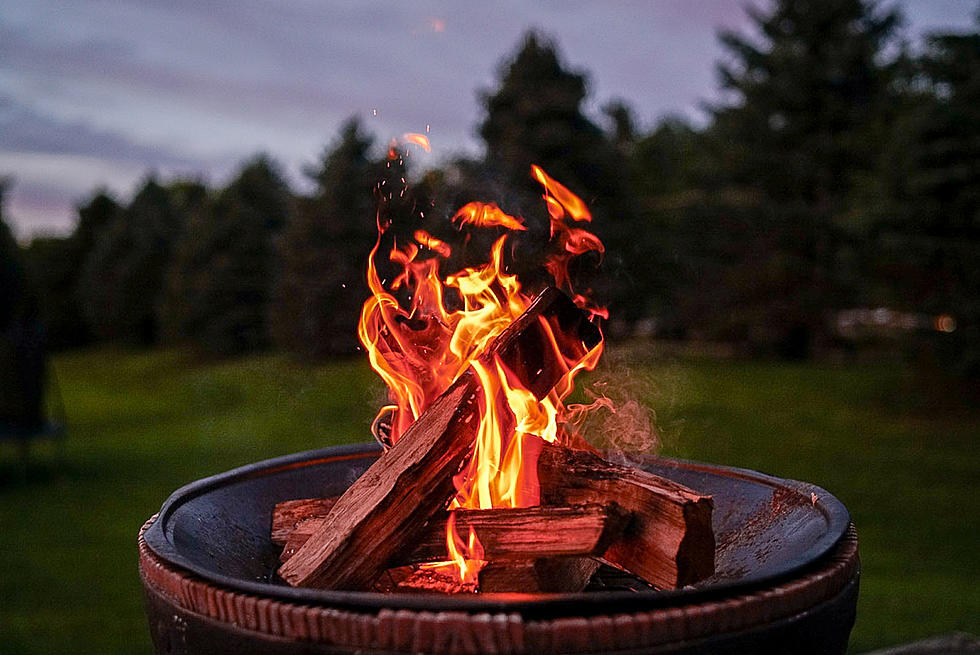 Are Backyard Fire Pits In Maine Cities & Towns Actually Legal?
R.D. Smith/UnSplash
For those of us who have been around for awhile, it's not too very hard to remember every home in the neighborhood having a burn barrel in the backyard.
During those times back in the '60s and '70s it was more than likely that most of the household trash made its way into the burn barrel rather than ending up in the dump.  Yes, along with burn barrels there were also dumps at that point in time and transfer stations were things a decade or so off into the future.
Even though burn barrels were widely used and commonly known throughout Maine neighborhoods back then, they were a nuisance. One can only imagine what mama had to say while cooking dinner with a window open and the smoke of burning used rags  wafting into the kitchen.
For good reason, burn barrels were outlawed in most Maine cities and towns when transfer stations and places like the PERC plant in Orrington came into existence.
Today, we have backyard fire pits terrorizing neighborhoods.
Yes, there's nothing like the calming feeling of sitting around a fire with a cold one in hand on a Saturday night. Watching the flames snap, crackle and pop with a circle of friends or that special someone is especially rewarding after a hard week at work.
But, where does the smoke go?  It has to go somewhere, right?
It makes its way into your neighbor's home, even if the window isn't open, it makes its way inside. It makes eyes water, ruins dinner, stinks up the house and kicks people and animals with asthma into a fit.
When there's more than one backyard fire pit burning it turns a neighborhood into a civil war encampment.
But unlike burn barrels, fire pits are not entirely against the law. For instance, City of Bangor code 116-4, Rules for Open Burning states:
For any outdoor burning in an outdoor fireplace, portable fire bowl, chiminea, or recreational fire, whether or not a permit is required, the person keeping the fire shall be subject to the following rules:
So what happens if one feels that the smoke from a neighbor's fire pit is a "public nuisance" and calls the fire department?  It would probably come down to the situation and who was sent to handle it.  More than likely someone from your local fire department would stop by to see for themselves, and then make a determination as to what to do, if anything.
Even though it's not the neighborly thing to do and at times downright selfish, we're guessing that more than likely the next door neighbor's fire pit will be burning brightly again the next night.
Keep the inhaler handy.
LOOK: Here are the best small towns to live in across America
KEEP READING: Here are the best places to retire in America
More From WDEA Ellsworth Maine