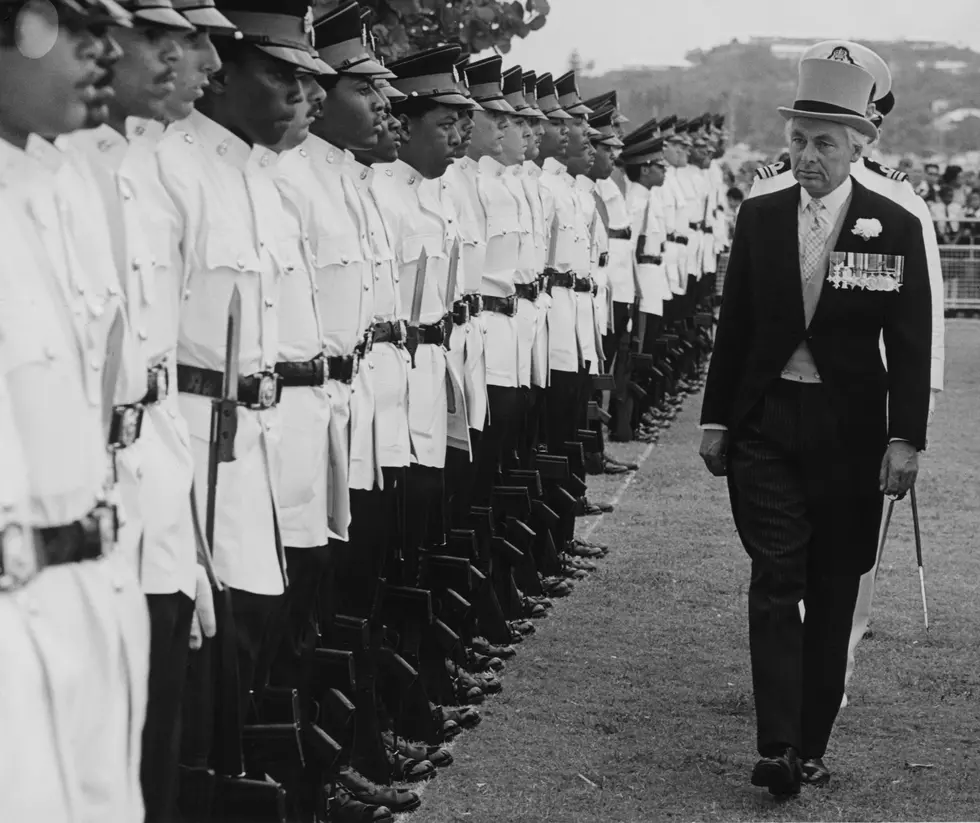 Remembrances of Living Through Riots
Getty Images
Watching parts of the United States erupt in riots the last few nights and listening to the press conference Saturday morning from Minnesota where they have activated the entire Minnesota National Guard and federal troops being put on alert has caused me to flash back to 1977 when I lived in Bermuda, and there were riots.
The riots were sparked by the December 2nd execution of 2 Bermudians who were convicted of the murder of Sir Richard Sharples, the Governor, and his aide-de-camp Captain Hugh Sayers. During that time, the Bermuda Regiment was mobilized, there were curfews and the Island burned.
After not being able to quell the riots, the British government (Bermuda is a colony of Britain) brought in soldiers of the 1st Battalion the Royal Regiment of Fusiliers that had been stationed in Belize. 42 years later, I still remember the British Troop Commander appearing on TV stating that they were not the Bermuda Regiment, and they were going to put an end to the riots immediately. They threatened arrest and shooting to kill anyone who was rioting and in violation of the curfew.
My father was the General Manager of the Sonesta Beach Hotel in Southampton. We moved into the hotel, and there were members of the Hotel staff and Bermuda regiment on the roof keeping track of the grounds at night, in the event that rioters were headed our way. The majority of the damage was in Hamilton, the capital of the Island. We had a member of the British troops at the hotel, and I remember him in his complete riot gear, with an Israeli reed shield, face shield with helmet and riot wooden baton, bigger than a baseball bat.
The only time I felt fear was when the light at Gibb's Hill lighthouse went out in the middle of the night. We all felt that the rioters had turned the light off, and that meant they were only 5-10 minutes away. Luckily there was just some malfunction or the light was purposefully turned off.
After 3 nights of rioting, the Island was spared further damage as torrential rain stopped the rioting and nightly fires.
More From WDEA Ellsworth Maine