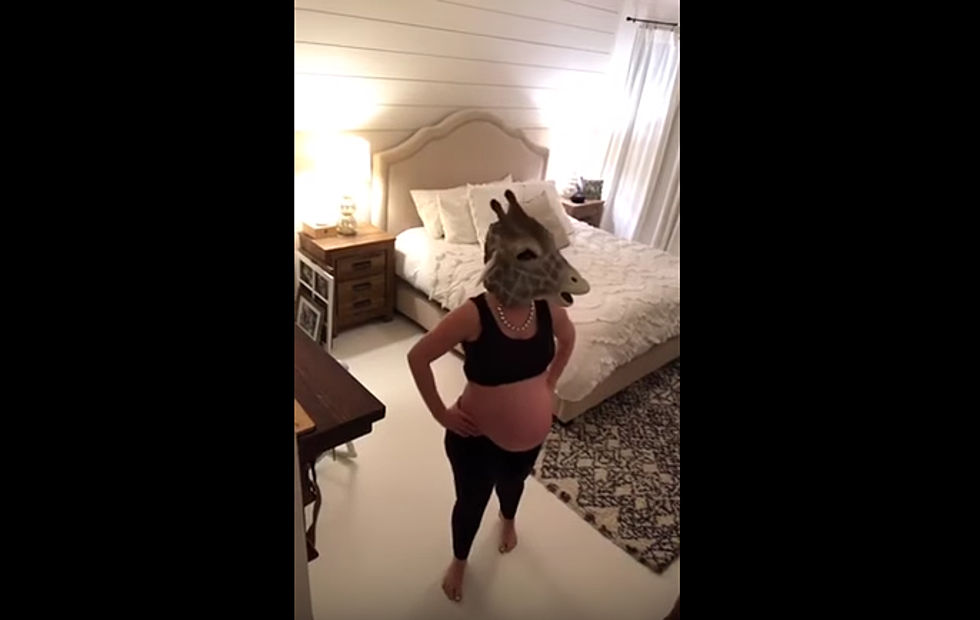 Pregnant Woman Pretends She's April the Giraffe [VIDEO]
Animal Paradise via You Tube
It seems that America is obsessed with April the Giraffe. April is 15 and expecting her 4th calf. The gestation cycle for a giraffe is 15 months. As of 7:30 this morning, there were over 55,000 people watching the live feed.
Erin Dietrich, is pregnant and decided to do her best April the Giraffe imitation! Check out her video which has gone viral! She even had her camera set to a similar angle as the camera in April the Giraffe's pen. She is reportedly 39 weeks pregnant due with her 4th child.
Best of luck to April and Erin! We hope you have safe deliveries soon!
More From WDEA Ellsworth Maine