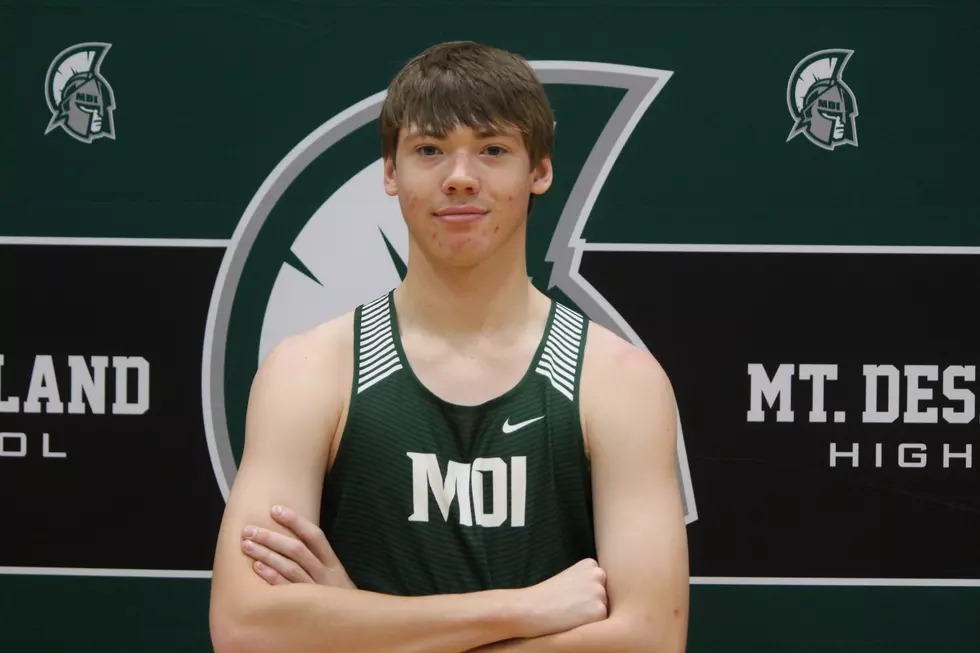 MDI's Miles Burr Repeats as State Champions in 55m and 200m Dash Setting State Records
Miles Burr - Junior - 2022-23 MDI Indoor Track and Field Team Photo Chris Popper
Every week during the indoor track and field season MDI High School's Miles Burr has lowered his times in the 55 meter dash and 200 meter dash. On Monday, February 20th, he turned in his best times, winning the State Championships in the 2 races, repeating as champion and setting new state records!
In the 55 meter dash, he won the 2022 race with a time of 6.68 as a sophomore. Monday, his qualifying time was 6.47 beating the previous record of 6.53 by Denzel Tomaszewski of Wells. That record had stood since 2013. Burr won the race with a time of 6.51
In the 200  meter dash, Burr won the 2022 race with a time of 23.00. On Monday, he ran the race in 22.34, besting the 2009 record of Nate Martin of Greely of 22.67
Congratulations on a great season!
More From WDEA Ellsworth Maine