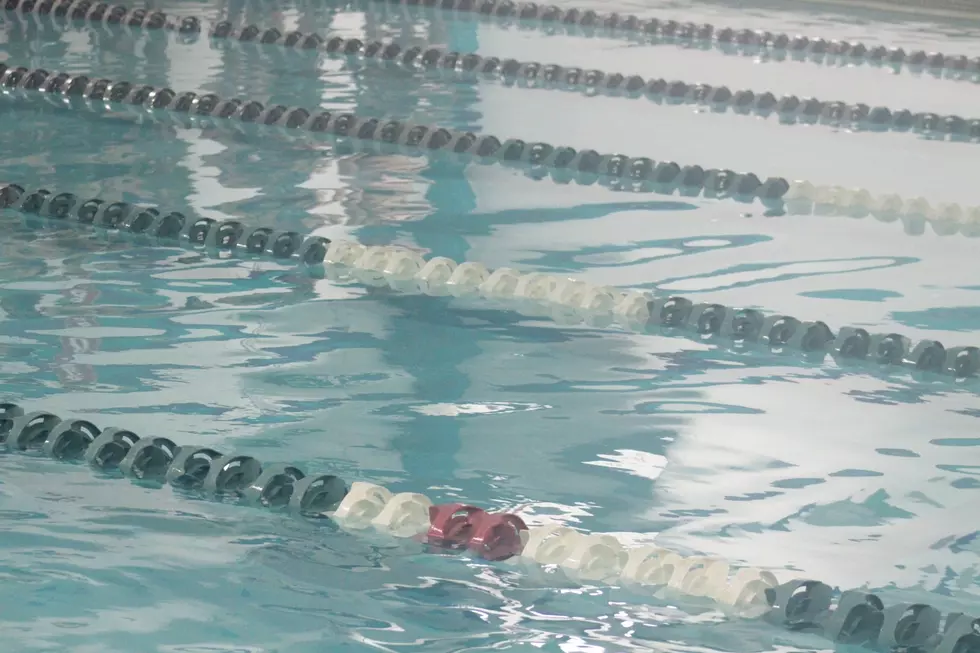 MDI Swimming Bests Ellsworth Friday January 10
Photo Chris Popper Townsquare Media
The MDI Boys and Girls Swim Teams used their superior numbers to beat the Ellsworth Swim Teams Friday night, January 10th at the Down East Family YMCA in Ellsworth. The Girls won 92-77 while the Boys won 106-62.
According to Ellsworth Swim Coach Jim Goodman, "Overall, EHS swimmers earned 13 first place finishes which included both the 200 Medley Relay, and 400 Free Relays for both boys and girls.  MDI won both 200 Free Relay events. The EHS swimmers also achieved several close 2nd and3rd place finishes throughout the competition, but MDI dominated each event with the majority of great swimmers in each event earning points if not for 1st, but for 2nd through 5th place."
Ellsworth swim highlights include Kristy Barry winning 2 individual events including the 200 IM, and 100 Back, plus helping the Eagles win the 200 Medley Relay and 400 Free Relay.  The 50 Free event was won by Ellie Anderson, with the 100 Free captured by Team Co-Captain Caitlin MacPherson.
A new team record was set in the 400 Free Relay of 3:55.66 beating the old record set last year of 3:57.72.  This  relay team included Caitlin MacPherson, Caroline Mazgaj, Ellie Anderson, and Kristy Barry.  (Pictured above).   This same squad at the beginning of meet, won the 200 Medley Relay.
The Ellsworth Boys also did a fantastic job despite their small numbers against an aggressive and talented team from MDI.  Winning 6 of 11 swimming events, 4 individual and 2 relay events, the boys proved their talent and conditioning.  Ellsworth Team Captain Sean Hill earned 1st in the 200IM, and 100 Breaststroke.  Nick Partridge swam to 1st place in 100 Free, and 100 Back.  Both these swimmers also were members of the winning 200 Medley and 400 Free Relays.  Lucas Fendl and Henry Scheff also were key members of the 200 Medley Relay, and the foursome of Ryan Ulichny, Nick Partridge, Henry Scheff, and Sean Hill swam to victory in the 400 Free Relay.
Ellsworth and MDI divers will be competing in Bar Harbor at the MDI Diving Invitational on Saturday, January 11th
Up next for Ellsworth is a home meet against Belfast on Tuesday January 14th at 7 p.m. They will then travel to Old Town on Friday, January 17th.
Up next for MDI is an away meet against Brewer on Friday, January 17th at 6 p.m.
Here are the results of the MDI-Ellsworth meet. Thanks to Coach Goodman for the results