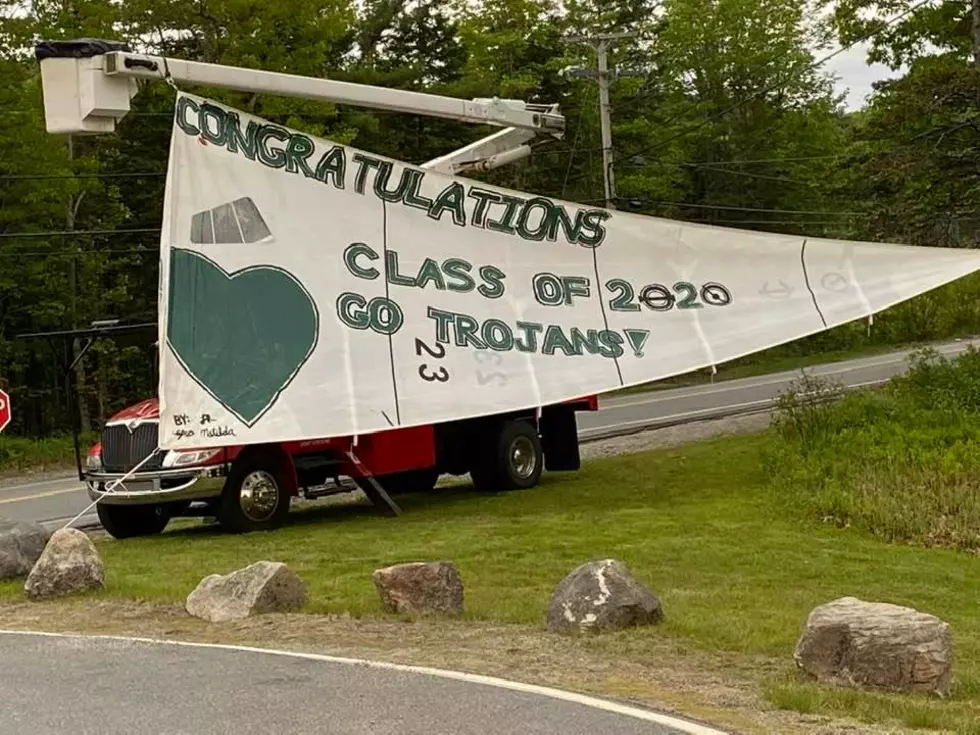 MDI High School Graduation June 7 2020 – The Class of 2020 [VIDEO]
Created by Sofie Dowling, Matilda Allen and Sarah Knox Photo Chris Popper
If you missed the 52nd Class of MDI High School graduating on Sunday, June 7th, we have the video!
The Class of 2020 graduated in the parking lot, and while the graduation was very different without hugs and high fives it also brought fire truck escorts, decorated cars and even a limo! Rather than applause there was car horn beeping! And despite ominous looking clouds, there was no rain, and the light breeze kept the bugs away!
A tremendous amount of work went into the planning of this event, and kudos to all involved! The speeches were good, the atmosphere was great and the attitude of all those involved from students, parents, staff, teachers and administration was stellar!
More From WDEA Ellsworth Maine