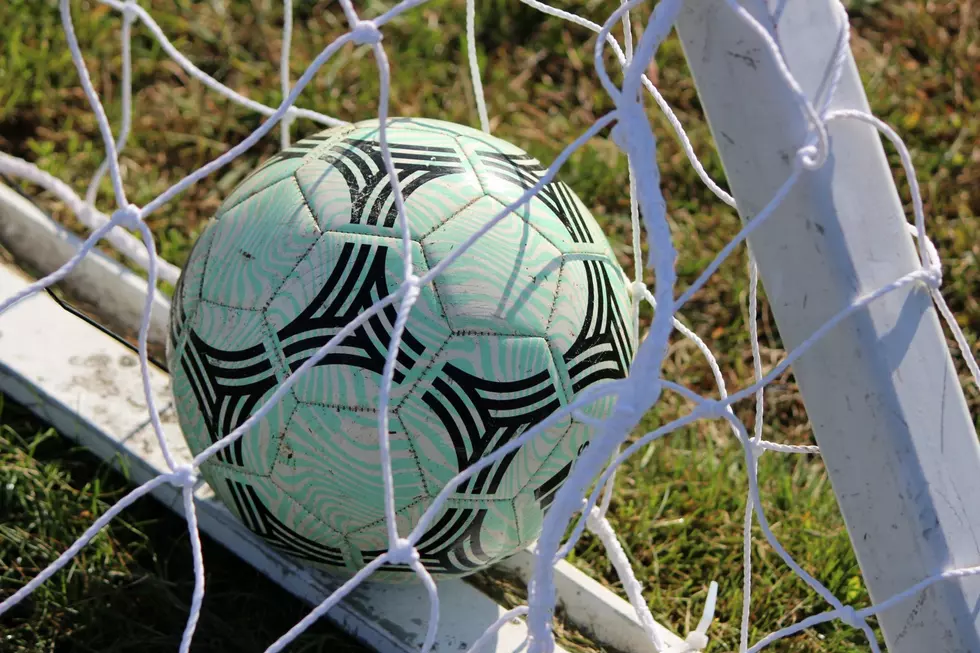 MDI Boys Soccer Falls to Caribou 1-0 in Northern Maine Finals
Photo Chris Popper
The MDI Boys Soccer Team fell to Caribou 1-0 in the Northern Maine Class B Finals held at Hampden Academy on a cold, windy evening, Wednesday, November 6th.
The lone goal of the game was scored by Ethan Holdsworth with 29:45 left in the 1st Half.
MDI controlled the pace of play and had a time of possession advantage in the 1st Half, although Caribou outshot MDI 9-7. The Trojans had 3 corner kicks while Caribou had 1.
The 2nd Half belonged to the Vikings, as they outshot MDI 9-3 and had 10 corner kicks to MDI's 1. The Vikings seemed to keep the ball in the Trojan defensive zone for the majority of the 2nd Half.
Nathanael Philbrook was in goal for MDI, while Corey Herbert was in net for the Vikings.
MDI finishes their season with a 12-3-2 record.
Caribou, 15-0-2 will play the Greely-Yarmouth winner, Saturday, November 9th at 10AM at Falmouth High School in the State Finals.
More From WDEA Ellsworth Maine