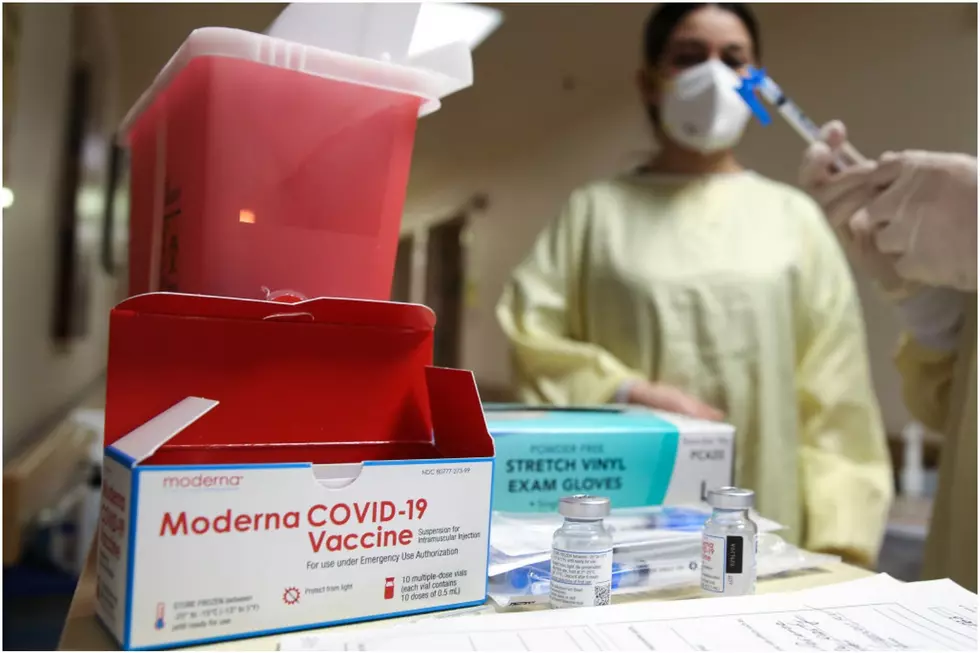 Maine Residents 60+ Eligible for COVID Vaccine on Wednesday
Mario Tama, Getty Images
The age eligibility for a COVID-19 vaccine will be expanded next week, to include residents as young as 60.
Governor Janet Mills announced on Friday that Maine is adopting an age-based vaccine eligibility process, in order to get the vaccine into the arms of as many residents as safely possible. Starting on Wednesday, March 3rd, residents who are age 60 or older will be eligible to get vaccinated.
Mills says the decision to expand the eligibility scope was based on new studies that indicate age plays a major role in how severely the virus will affect a patient. Age is now believed to be a bigger risk factor than many underlying health conditions. Statistics show that 98 percent of Maine residents who have died from COVID-19 have been aged 50 and older. The risk of death for a person with COVID-19 in their 50's is 8 times higher than someone younger than 50, 23 times higher for people in their 60's, and 214 times higher for people 70 and over.
"A review of recent data by the Maine CDC indicates that age is a significant predictor of whether someone will become seriously sick or is more likely to die if they contract COVID-19," Governor Mills said in a media release. "Taking that into consideration, along with the clarity, predictability, and relative ease of implementation, I believe this approach is the best option to save lives and ensure the vaccine can be administered to as many people as quickly and efficiently as possible."
The schedule could change, given possible fluctuations in supply. But, for now, this is the plan for distribution of the vaccine:
March 3rd - Eligibility expands to residents age 60 and older
April - Eligibility expands to age 50 and older
May - Eligibility expands to age 40 and older
June - Eligibility expands to age 30 and older
July and beyond - Ages 29 and under, including children pending authorization of a vaccine for them.
LOOK: Answers to 30 common COVID-19 vaccine questions
While much is still unknown about the coronavirus and the future, what is known is that the currently available vaccines have gone through all three trial phases and are safe and effective. It will be necessary for as many Americans as possible to be vaccinated in order to finally return to some level of pre-pandemic normalcy, and hopefully these 30 answers provided here will help readers get vaccinated as soon they are able.
More From WDEA Ellsworth Maine