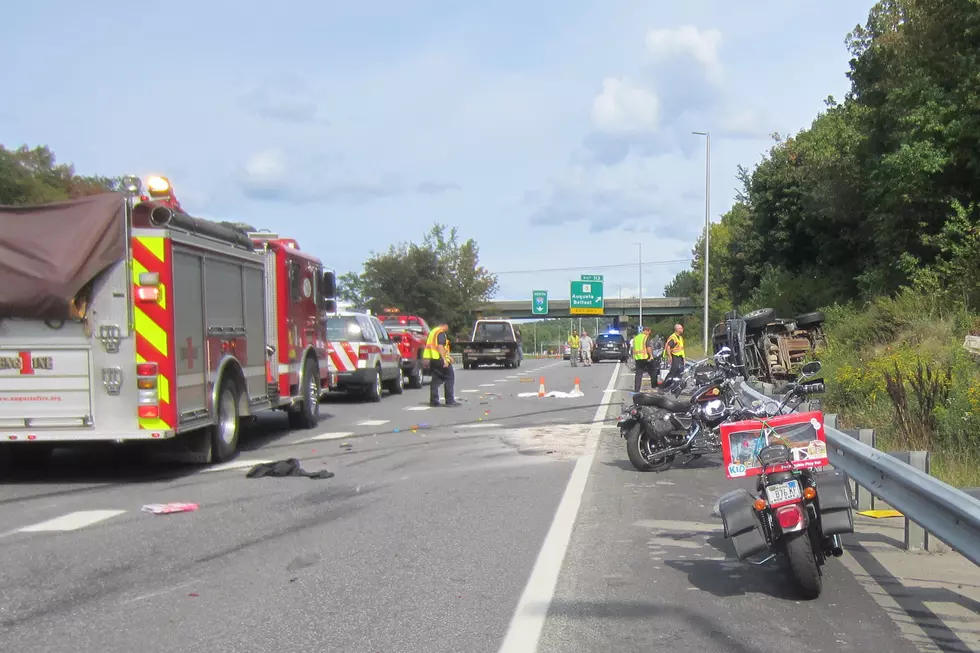 Maine Bike Group Cancels Augusta Bike Parade After Fatal Crash
Maine Dept. of Public Safety
United Bikers of Maine has canceled the Augusta motorcycle parade after a crash in 2017 that killed two people.
The annual toy run from the Augusta Civic Center to the Windsor Fairgrounds in September has been a tradition for United Bikers of Maine. But Sandy Lyle, public relations person for UBM, says an increase in distracted drivers and the inexperience of some riders in riding with a large group, has caused organizers to cancel the parade portion of the event.
It was in 2017 that a pickup truck and a number of bikes collided as the motorcycles were entering the interstate. The resulting chain reaction killed two riders and injured four others. 58-year-old Jamie Gross of Belmont and 25-year-old Aaron White-Sevigny died as a result of that accident.
This year's toy run will still be held,  but all activities will be limited to the Augusta Civic Center in September. There will not be any activities held at the Windsor Fairgrounds and there won't be any organized ride to or from the Augusta Civic Center. Lyle says they urge anyone who rides to the event, as individuals or as a group, to stay alert, ride safely, and observe all traffic laws.
In 2018, UBM organizers worked with the Augusta Police Department to make a route change, keeping the riders off the interstate. Safety discussions have been ongoing but, ultimately, it was decided that eliminating the organized ride portion of the event was the best alternative.
More From WDEA Ellsworth Maine