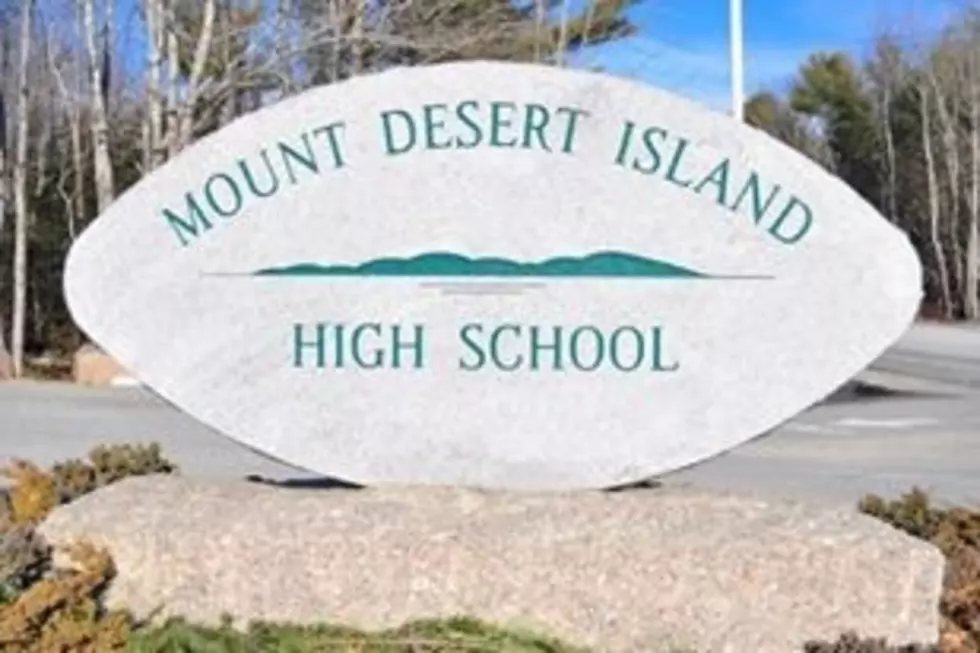 Letter From Dr. Gousse – No School Policy for AOS 91
Photo Courtesy MDI High School
Dr. Marc Gousse reminds everyone of the AOS 91 No School Policy and how determinations are made for delays and cancellations
The safety of our students and staff is an important responsibility and we take this into consideration when making the decision to cancel school, dismiss students early, or delay the start of school.
After conferring with the town public works departments, local police departments, surrounding area schools and the latest weather forecast, a decision is made on whether to hold or cancel school.
Not everyone agrees with each storm day decision.  As parents, you have the ultimate decision.  If we hold school and you are concerned with your youngster traveling, by all means keep him/her home.
We will report our cancellations, delays and early releases with a School Messenger text/email (parents/guardians must opt-in for this) and post the cancellation on the main page of the district website (www.mdirss.org). Cancellations will also be reported on local television stations (channels 2 and 5), local radio stations, MDIslander website (www.mdislander.com) and Ellsworth American website (www.ellsworthamerican.com).

2 Hour Delay to Start of School will be used on stormy days when travel is expected to improve during the morning commute.  If the 2-hour delay procedure is used, parents should plan on bus transportation picking students up approximately 2 hours after their regular pick-up time.  Breakfast will be available for students even with a 2-hour delay. Below are the start times:
| | | | |
| --- | --- | --- | --- |
| School | Grade level | 2 hour delay start time | Early dismissal time |
| MDI High School | 9-12 | 9:57 am | 11:30 am |
| Trenton | K-8 | 10:15 am | 12:30 pm |
| Conners-Emerson | K-8 | 10:20 am | 12:30 pm |
| Mt. Desert Elem. | K-8 | 10:20 am | 12:30 am |
| Pemetic | K-8 | 10:20 am | 12:30 pm |
| Tremont | K-8 | 10:20am | 12:30pm |
| Swan's Island | K-8 | 10:30 am | 12:30pm |
| Cranberry Isles | K-8 | 10:15 am | 11:30 am |
Early Dismissal  MDIRSS – AOS 91 tries to limit early dismissals due to inclement weather as they provide little or no time for families to arrange alternative care for their children.  With careful planning and the student's welfare in mind, we will make every attempt to not dismiss school early.  As the weather can be unpredictable, there may be exceptions where the weather will warrant early dismissal.
Therefore, we hope that you will discuss with your student(s) what they are to do in an emergency and communicate this information to their school as well.
I sincerely hope this clarifies any questions you may have regarding the process for cancelling school due to inclement/hazardous weather.
Superintendent of Schools
More From WDEA Ellsworth Maine