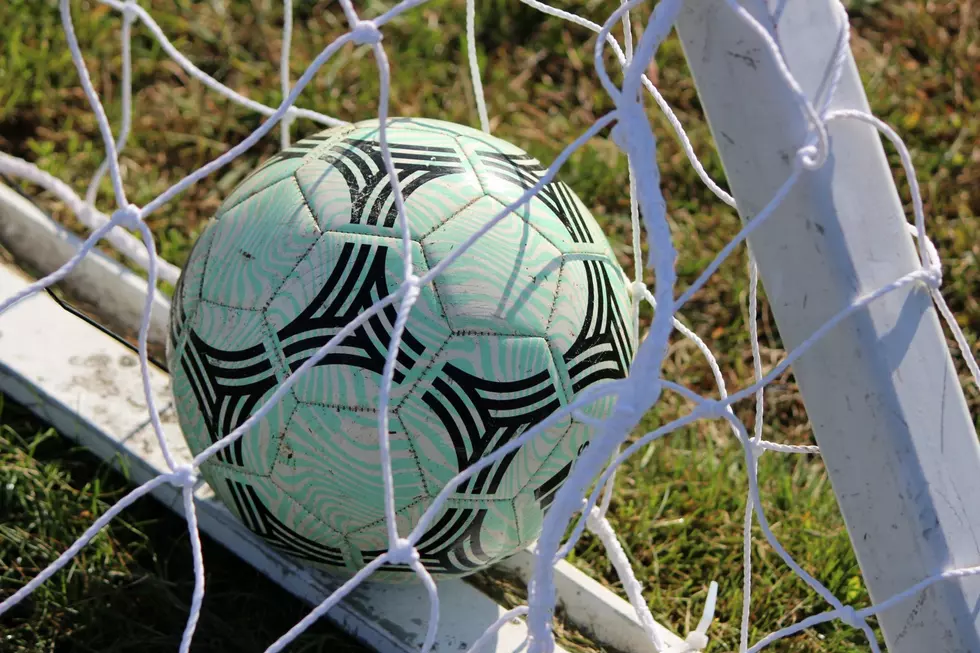 In Battle of Eagles Ellsworth Defeats GSA 3-1
Photo Chris Popper
The Ellsworth Eagles Girls Soccer Team won their 1st home game of the season on Thursday night, at a very cold Del Luce Stadium, defeating George Stevens Academy 3-1.
GSA took an early 1-0 lead with 22:18 left in the 1st Half, thanks to Vanessa Sherwood's goal.
Ellsworth tied the score, when Sierra Andrews found the back of the net with 17:23 left in the 1st Half.
Andrews scored again, with 12:11 remaining in the 1st Half, with the assist awarded to Julie Mattson.
The 1st Half ended with Ellsworth up 2-1.
Paige Sawyer scored an insurance goal for Ellsworth with 21:16 left in the game
Kayla Duhaime was in goal for Ellsworth
Ellsworth, now 4-4 travels to Caribou on Saturday, October 5th to play the Vikings at 2PM
GSA, 0-9-1 plays host to Searsport on Friday, October 4th at 4PM
Thanks to Kylie Robidoux for the stats