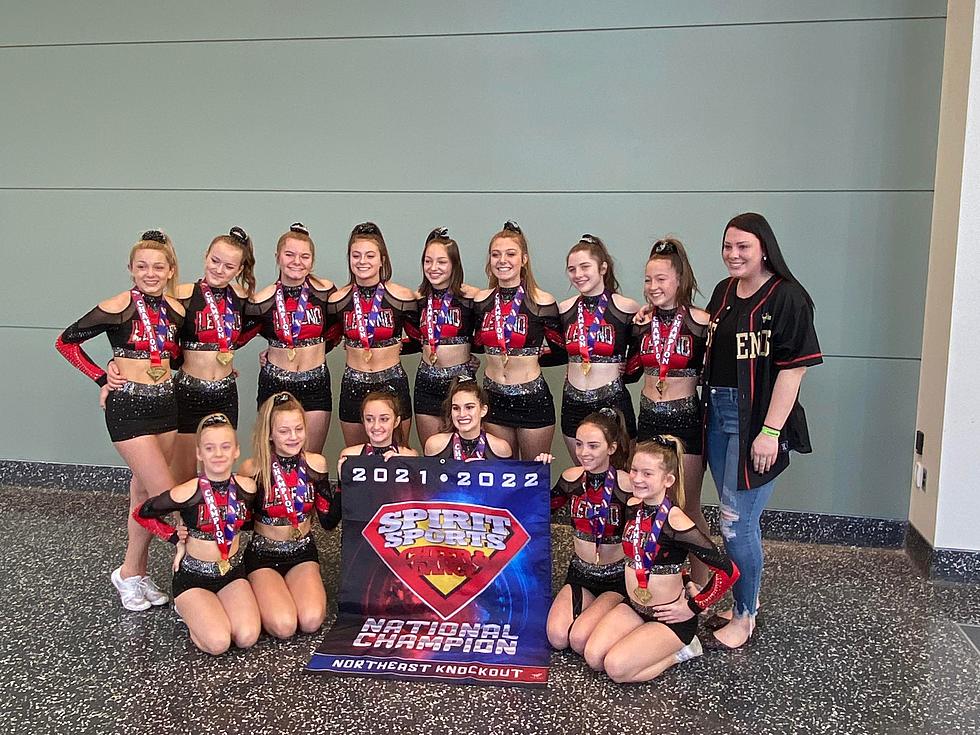 Icons from Legend Athletics are National Champions of Senior Level 3 D2 Division
Photo Angela Sawyer
Congratulations to the Icons from Legend Athletics who won the National Championship of Senior Level 3 D2 Division on Sunday morning, December 12th at the DCU Center in Worcester.
Icons are 12-18 year olds. The Team is coached by Heather Tupper. Team members include
Jayda Moore
Destiny Ray
Olivia Leighton
Alexa Murphy
Samantha Mace
Calie Reece
Delaney Bracy
Natalie Sawyer
Natalie Renwick
Ally Brown
Brielle Weatherbee
Whitney Jordan
Ashley Haskell
Molly Smith
When the Icons competed they all had a name written on their wrists
Each of the Icons had a name on their wrists. They were competing honoring the 13 fallen soldiers of the suicide bombing in Kabul, Afghanistan on August 26, 2021 and also Hancock County Sheriff Deputy Luke Gross who was killed while on duty.
Honored were
Deputy Luke Gross
Sgt. Johanny Rosario Pichardo
Sgt. Nicole L. Gee
Lance Cpl. Rylee J McCollum
Staff Sgt. Darin T. Hoover
Cpl. Hunter Lopez
Cpl. Daegan W. Page
Cpl. Humberto A. Sanchez
Lance Cpl. David Espinoza
Lance Cpl. Jared M. Schmitz
Lance Cpl. Dylan R. Merola
Lance Cpl. Kareem M. Nikoui
Navy Corpsman Maxton W. Soviak
Staff Sgt. Ryan C. Knauss
Thanks to Angela Sawyer for the information